We're very serious about reviewing phones, both in written and video form. Our YouTube channel has grown to 1.5 million subscribers and we publish about three videos per week. To put things into perspective we churn out about 2 hours of video each month and we get that video from close to 5 hours of B-roll produced by our video crew.
So it's very important that we have a streamlined workflow. We've strived to improve it constantly over the years. We won't get into too much detail, but we started off with Sony's Vegas editor, struggled for a few years with Adobe's Premiere, and have now mostly turned to DaVinci Resolve as our editor of choice.
Our computers have been custom-built PCs with Nvidia cards. But when Apple's shift to ARM happened, and we saw the potential it had for video work on a better-optimized platform, we decided to give it a go.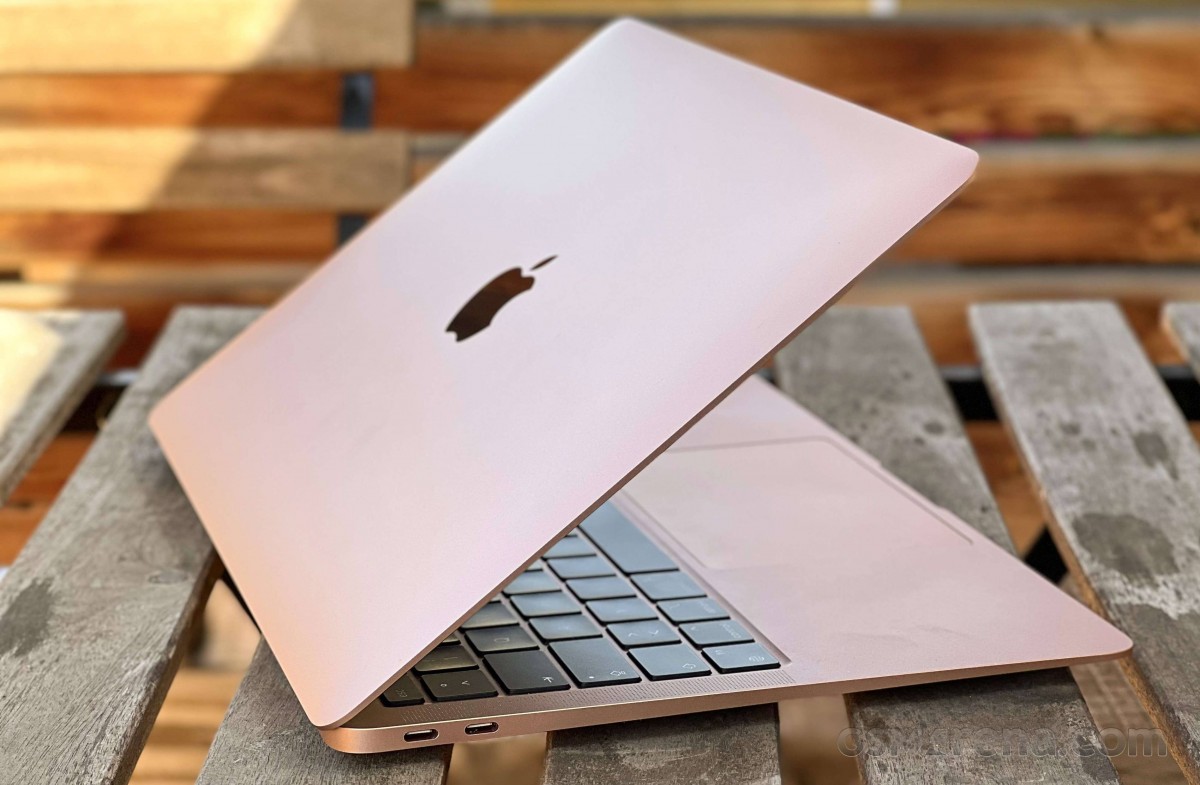 We first bought the base model MacBook Air with the M1 processor, 7 GPU cores, 8GB of RAM, and 256GB of storage. It may not sound like much, but thanks to built-in H.264 and H.265 video encoding, faster unified memory, and DaVinci Resolve's optimizations for the M1 processor, the Air can happily edit 4K video like a far more powerful computer.
We've produced about 40 videos with the MacBook Air so far and can attest to its merits as a video editing computer. While it's not as easily quantifiable as speed, it's its stability and reliability that have made the biggest impression on us. For some reason, we haven't had the best of luck with Windows-based PCs and have grown accustomed to the occasional crash that while not showstopping, is certainly hugely irritating.
The Air just works, pardon the cliche, and we've had no crashes with DaVinci Resolve since moving to macOS.
But the Air simply isn't powerful enough for our needs. Basic video editing works just fine, but as soon as we begin to add our animations, text layers, and titles, color corrections, and we need to resort to not just half resolution, but quarter resolution playback. That makes it difficult to manipulate color accurately. The Air didn't cut it, so we got the basic Mac Studio, hoping that it will give us the best of both worlds.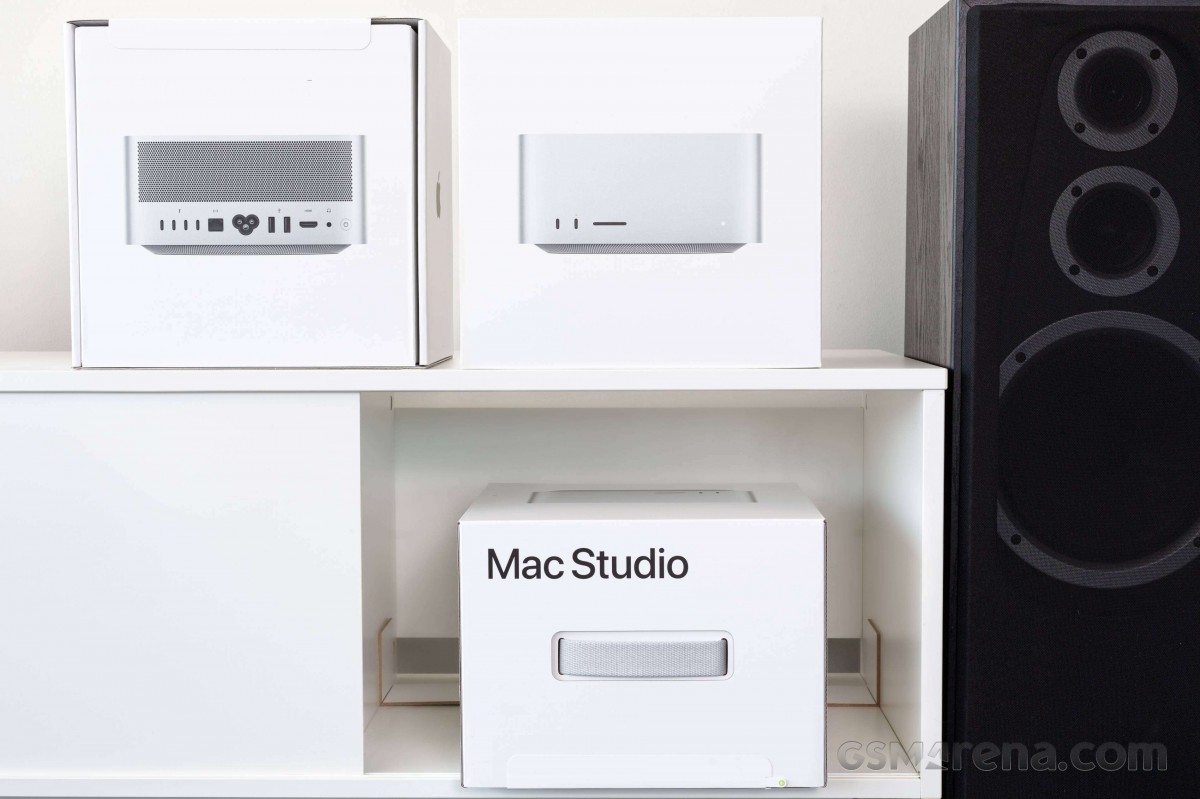 So, why the base-model Mac Studio? Well, it's doing the job and it's price isn't prohibitive. It comes with an M1 Max processor that has 10 CPU cores (8 powerful and 2 efficient), 24 GPU cores, 32GB of RAM, and a 512GB NVME drive. It comes in a premium retail package with a well-padded floating center platform on which the Mac Studio sits while in transit, ensuring nothing can happen to it en route to you.
The M1 Ultra version just felt like an overkill at twice the price – money we felt could be better spent on other parts of the video production process.
Our unit's retail package includes a single, braided power cable and a single, black Apple sticker.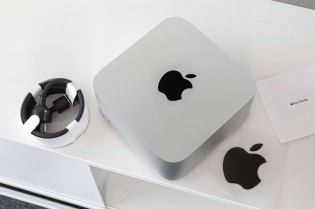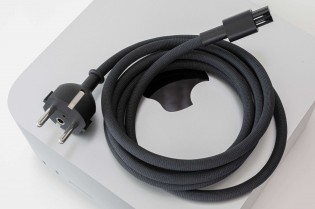 Unboxing the Mac Studio
It also comes with ports, and we love ports. We would connect a keyboard and mouse to the Air, and we'd have a dongle that enabled an SD card slot and an HDMI connection for an external monitor. The Mac Studio has all of those ports, as well as 4 Thunderbolt 4 USB-C ports, 2 full-sized USB-A ports, two additional USB-C ports on the front, and an ethernet port.
It's also a very portable little computer, especially compared to a desktop PC, even with the smaller form factors. Speaking of computers, yes, we technically could have gotten a PC for the money we paid for the Mac. A quick check online shows that we could've built a Ryzen 9 5900X machine with a 12GB Nvidia RTX 3060 and 32GB of RAM for slightly less than the Mac Studio.
But that machine would be a lot bigger, much noisier, and ultimately wouldn't give us the experience we want. We never really found the Windows systems bad, but the ARM-based Macs just fit so much better in our workflow.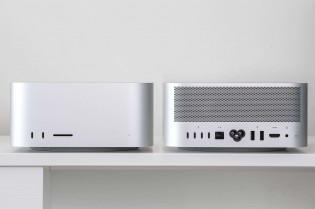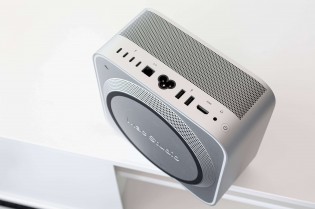 Ports, ports, ports
So, how does the Mac Studio help? The biggest gain from the Studio is time. We work on about 3 to 4 videos per week, and about 14 videos a month. Each video needs different kinds of work – from cutting and color-grading, to stabilizing shaky footage and finally rendering the video out and doing other things in the meantime – making a thumbnail for YouTube, doing other work-related tasks.
We watch each video for errors and sometimes, not often, we need to render a clip multiple times. Hey, sometimes we even have to redo an entire video, because a manufacturer has seeded an important last-minute firmware update that fixes something on a device. All of that adds up to minutes, hours, and days, which we spend on our computers, editing videos. The Mac Studio saves us a lot of time.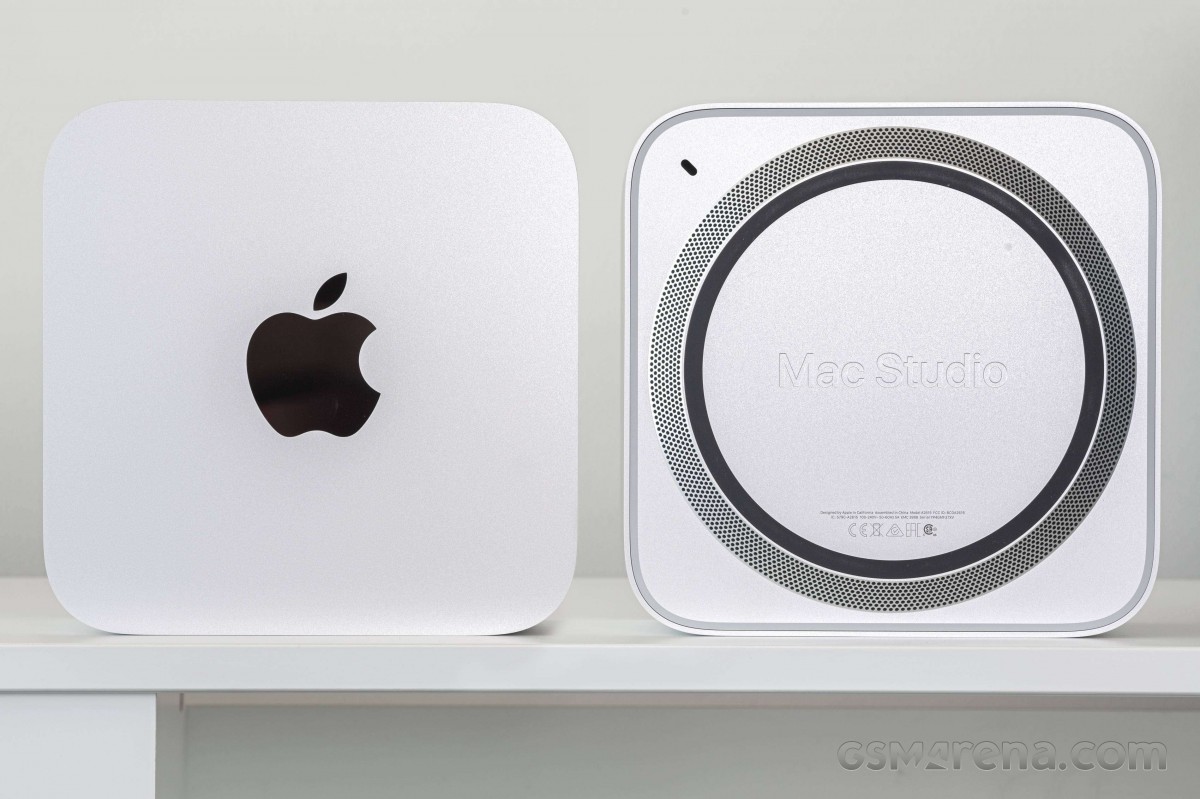 To put things into perspective, we ran our usual video production on the Mac Studio and the MacBook Air, side by side, and compared the results. The Studio has a big raw power advantage over the Air, but in regular tasks like starting the computer from cold, or opening up DaVinci Resolve, the M1 and M1 Max processors aren't very different. Sure the Mac Studio would start up DaVinci Resolve as quickly for the first and any subsequent time, while the MacBook Air would take much longer on the first start.
When stabilizing a 26-second clip, the processing disparity is laid bare. It took the Mac Studio just 14 seconds – more than three times quicker than the Air. The trend continues in the export times of a full GSMArena video review – the Mac Studio was three times faster than the MacBook Air.
A note on power draws on these machines. The MacBook Air would draw at most 35 watts during export, while the Mac Studio drew around 75 watts – much less than its rated maximum consumption of 370W. The fans weren't audible at any point, which is a definite advantage of Apple's transition to ARM's more efficient architecture.
Combining the time saved during tasks like stabilization and rendering and exporting, we can round up around 14 minutes per video saved by using the Mac Studio over the MacBook Air. Multiplying that by the 14 videos, on average, that we made a month and we get a total time saved of 196 minutes per month using the Mac Studio as our main video computer. That's about three and a half hours that we save by using the faster machine, monthly. That makes an annual gain of 39 hours, which is equal to about 5 standard working days a year.
MacOS startup time
Higher is better



Apple Mac Studio





16.3s




Apple MacBook Air





16.8s



DaVinci Resolve 17.4.6 startup time, first start
Higher is better



Apple Mac Studio





5s




Apple MacBook Air





17s



DaVinci Resolve 17.4.6 startup time, second start
Higher is better



Apple Mac Studio





4s




Apple MacBook Air





5s



DaVinci Resolve 17.4.6, 26s clip stabilization
Higher is better



Apple Mac Studio





14s




Apple MacBook Air





47s



DaVinci Resolve 17.4.6, 10:39min clip export (Apple iPhone 13 Pro Max review)
Higher is better



Apple Mac Studio





3:56min




Apple MacBook Air





13:48min



DaVinci Resolve 17.4.6, 11:15min clip export (Samsung Galaxy S22 Ultra review)
Higher is better



Apple Mac Studio





7:17min




Apple MacBook Air





24:08min



So all in all, the move from the MacBook Air to the Mac Studio saves us nearly 40 hours a year, just as a result of the faster computing power of the M1 Max. That doesn't take into account all the other ways this machine can be used for our needs here at GSMArena.com.
During our time working on the Mac Studio, we haven't experienced a single hiccup. Videos run smoothly in their native 4K resolution, adding color correction or animations and titles doesn't cause any noticeable issues.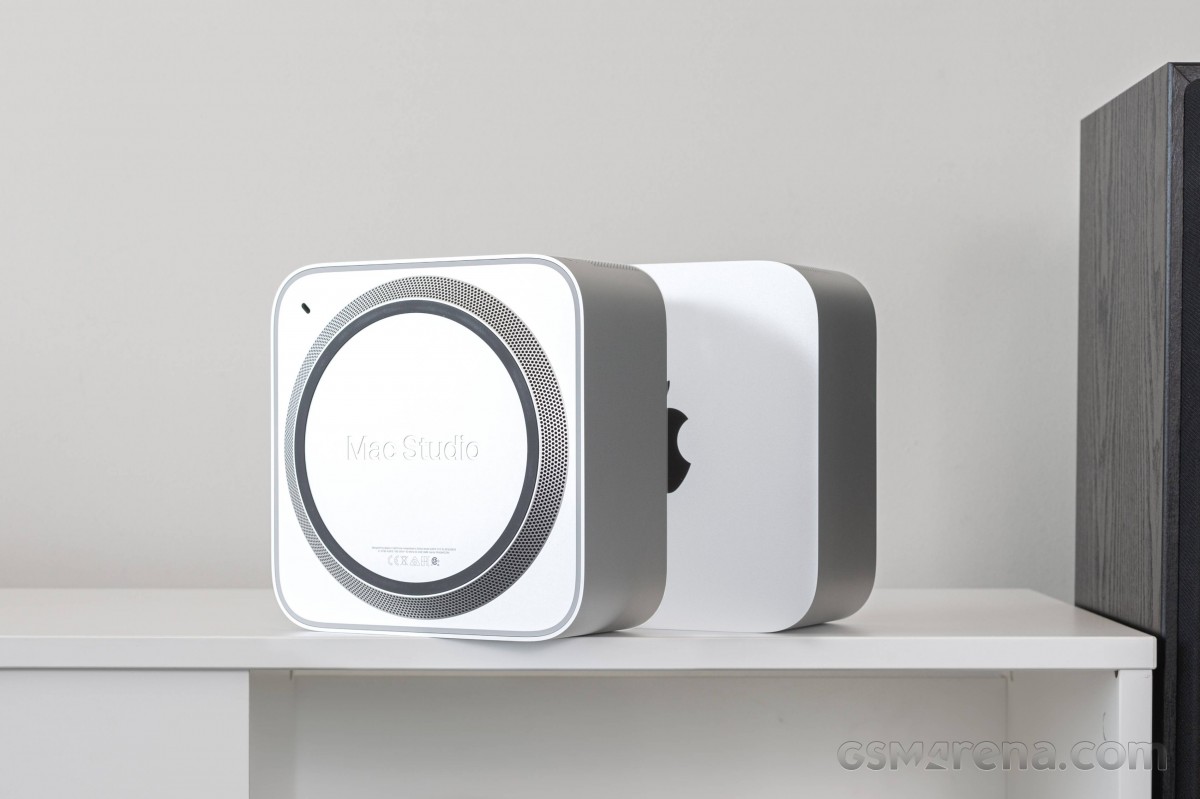 For us, that investment is well worth it. We plan on using the Mac Studio as a mainstay in our video production for years to come. The Mac's reliability is fabled, and it's well-proven here at GSMArena HQ.
As for our trusty MacBook Air, we plan to continue using it for years as well. We've relied on it for a couple of months now and it's shown its worth. It's a tiny machine that weighs close to nothing and is an invaluable tool to have on the go.
Source link