AppleInsider is supported by its audience and may earn commission as an Amazon Associate and affiliate partner on qualifying purchases. These affiliate partnerships do not influence our editorial content.

An iPhone and an Apple Watch is already an excellent combo for fitness, but there are many accessories that can enhance their capabilities during a workout.
If you're an iPhone user, the absolute best health and wellness accessory you can buy is an Apple Watch, which lets you track your heart rate, monitor workouts, and keep tabs on your daily activity levels.
However, if you already own those two devices, there are still some accessories you can buy to track additional data types, safely secure your devices during a workout, and much more.
Here are some great accessories for the iPhone- and Apple Watch-owning fitness enthusiast.
Apple Fitness+
There are a plethora of different online fitness and workout subscriptions on the market. You can get a great, expert-led workout just about anywhere, but Apple Fitness+ offers a few benefits for those deeply embedded in the Apple ecosystem.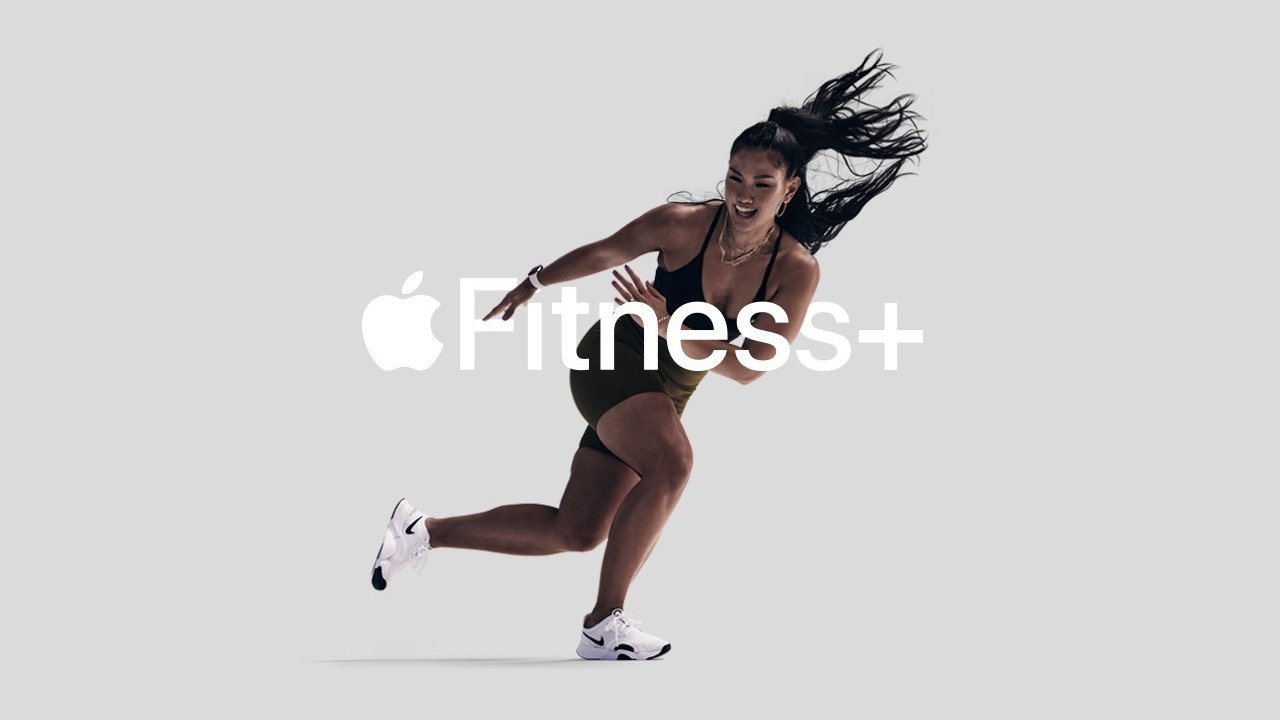 Apple Fitness+
If you own an Apple Watch, then Apple Fitness+ will automatically track your workouts using the device's onboard sensors. The service also integrates your personal metrics, like calories burned and heart rate, to customize your experience.
Aura Strap 2
The Apple Watch is the best fitness accessory you can buy as an Apple user, but there are also ways to accessorize the wearable itself. The Aura Strap is one such accessory, bringing a suite of enhanced features into a convenient form factor.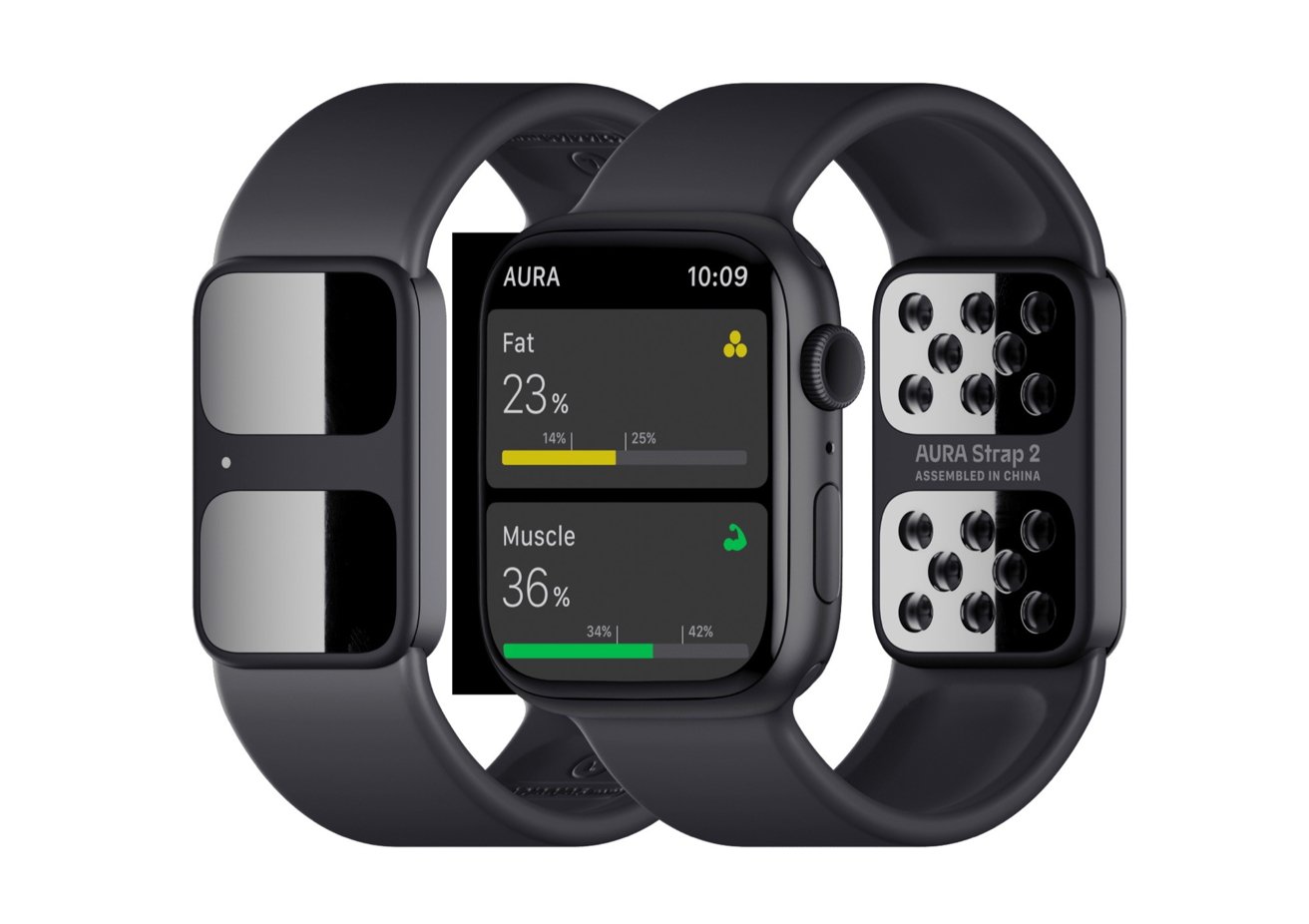 Aura Strap 2
The Aura Strap 2 is a watchband that includes sensors for detecting both hydration levels and body composition. In other words, it allows your Apple Watch to track how metrics such as fat, muscles, water, and other data types change over a period of time.
AirPods or Powerbeats Pro
Good music can make or break a workout session, and the most convenient way to add music to your fitness routine is a pair of wireless Apple headphones. Two good options for fitness enthusiasts include the AirPods Pro and Powerbeats Pro.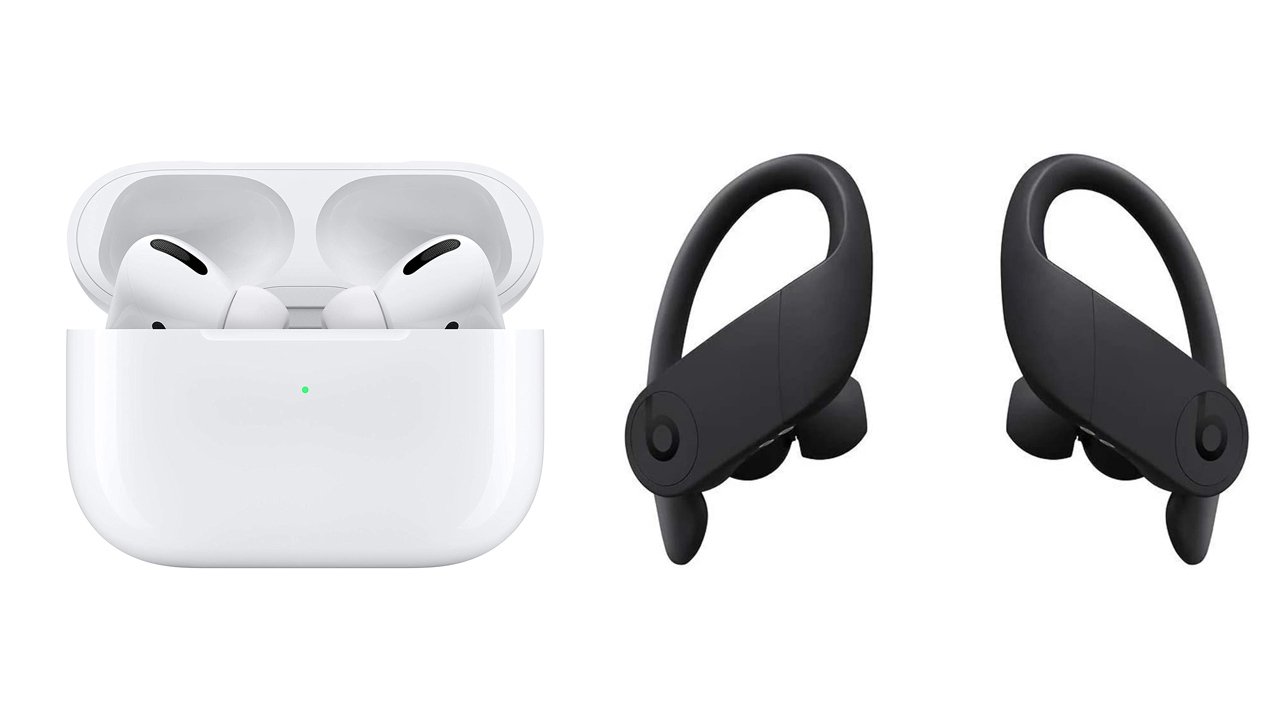 AirPods Pro & Powerbeats Pro
Both options will offer top-notch sound quality and easy connectivity. The Powerbeats Pro have an ear hook that can keep the headphones in place during a workout, while the AirPods Pro Transparency Mode is a good safety feature for runners and cyclists on busy streets.
You can buy AirPods Pro on Amazon for as low as $199.99. Powerbeats Pro are available on Amazon for $199.95.
Wyze Smart Scale
A smart scale is a great way to track your weight and fitness progress, whether you want to shed pounds or bulk up. While a traditional scale might work fine, a smart scale gives you additional capabilities and convenience.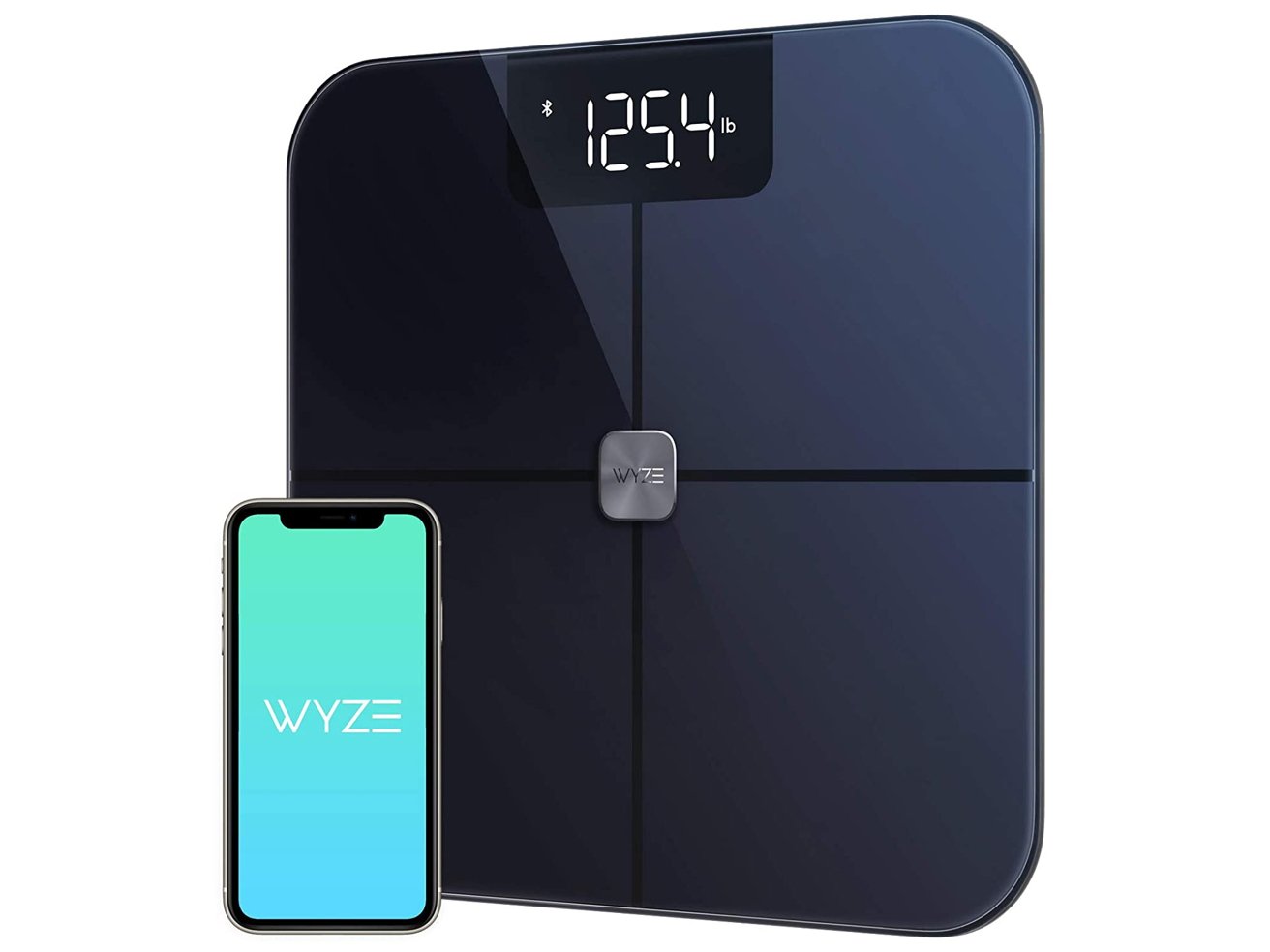 Wyze smart scale
For example, this Wyze smart scale also tracks body fat percentage and body mass index (BMI). Additionally, it syncs to your devices and can automatically track how your weight and other data points change over time.
TwelveSouth Action Band
If you want a convenient way to wipe and absorb sweat during a vigorous workout, this TwelveSouth option lets you wear a pair of wrist sweatbands without obstructing your Apple Watch.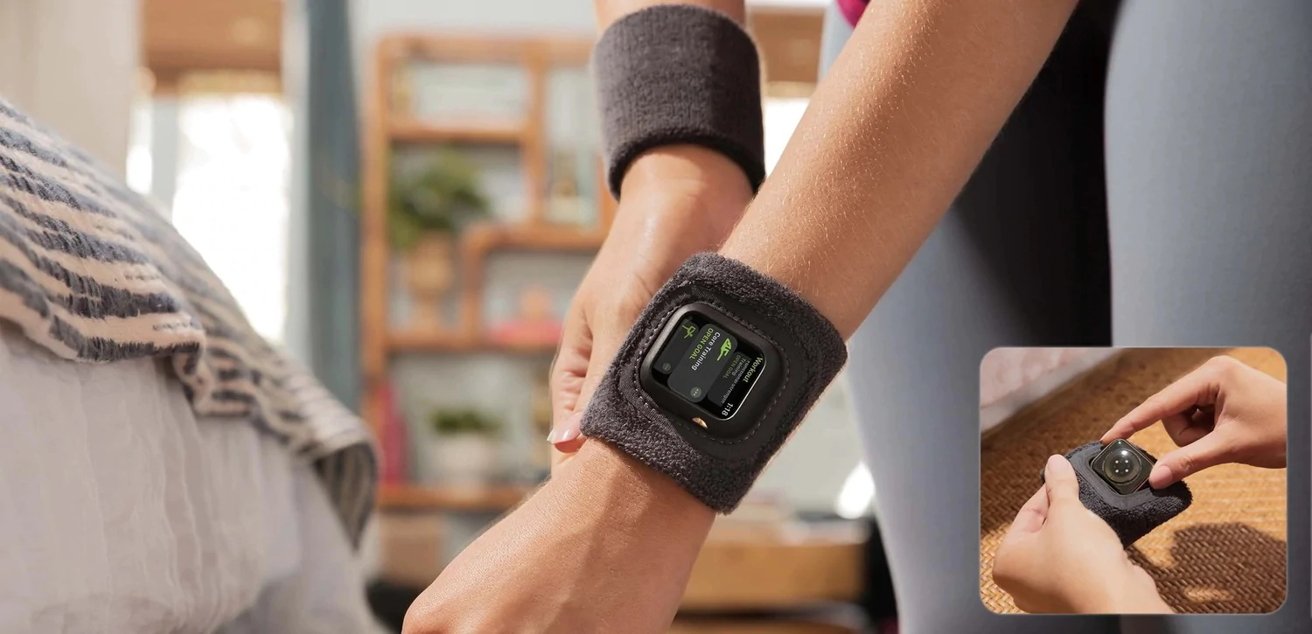 TwelveSouth Action Bands
Essentially, this is a pair of soft and absorbent wristbands that make it a cinch to wipe up sweat during fitness activities. One of the wristbands also has a protective slot for an Apple Watch, letting you safely store your device without limiting its ability to track your workouts.
NordicTrack T Series Treadmills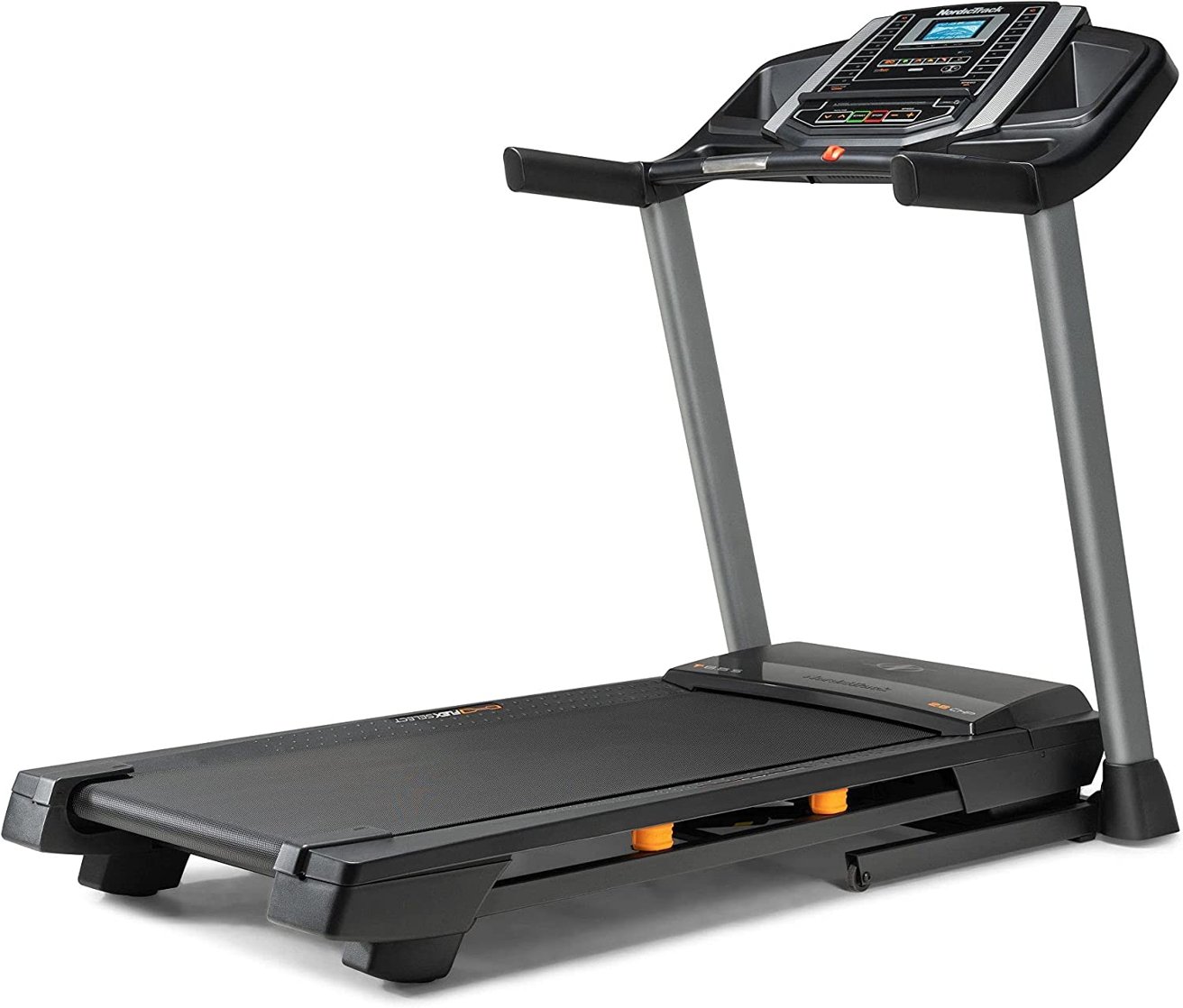 NordicTrack T series treadmill
Whether you want to do a Time to Run Apple Fitness+ workout or you're just wanting to add cardio to your routine, buying a treadmill is a long-term workout investment. It's probably not a good idea for everyone, but those with the space and funds should consider it.
Running outside or at the gym are lower-cost options, but a good treadmill will allow you to go for a run at home, no matter what the weather outside is like. This option by NordicTrack is solid and relatively affordable.
Tribe Smartphone Armband
Whether for safety or music purposes, there are times you'll want to carry your iPhone while workout out. A pocket isn't always the best place to keep it during a run, so we'd recommend going with an armband in most cases.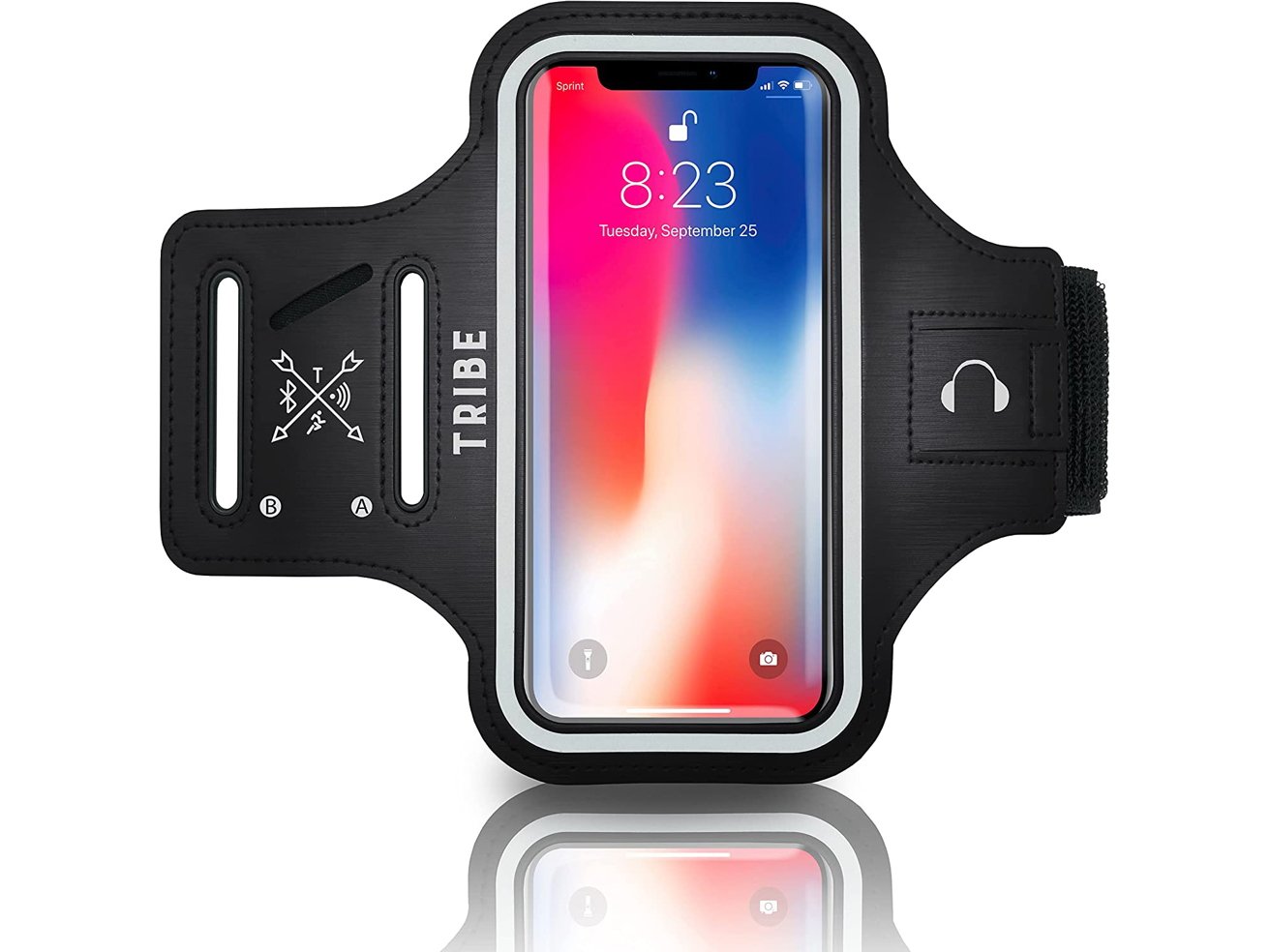 Tribe smartphone armband
This Tribe armband is affordable, but packs some nifty features like water-resistance, a screen cover that still allows for Face ID and touch controls, and a built-in key pocket.
HidrateSpark PRO Bluetooth Water Bottle
A smart water bottle isn't going to be for everyone, but it can come in handy for fitness enthusiasts, workout buffs, and athletes. Among smart water bottles, the Hidrate Spark is the best in the business.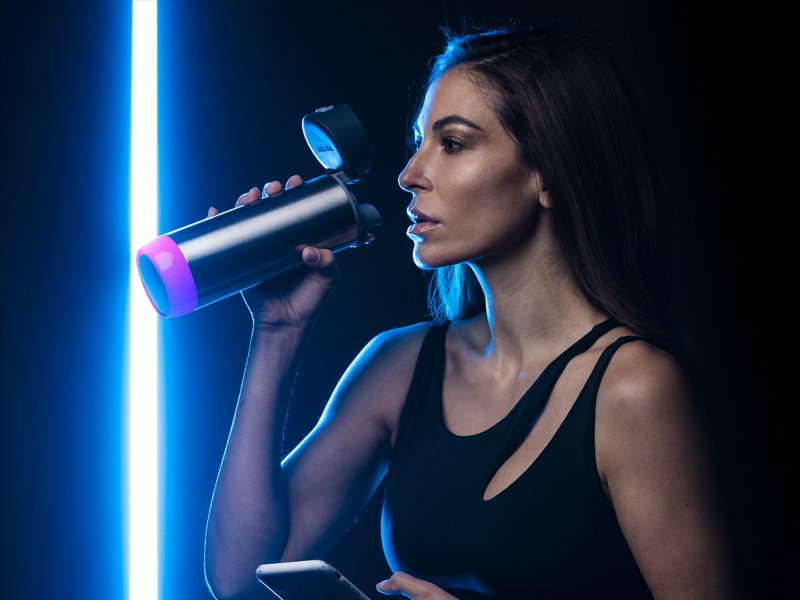 HidrateSpark
The HidrateSpark pairs with your iPhone and allows you to track your water intake over time in the connected app. Additionally, it also has a light that glows to remind you to drink, which could be handy when you're deep in a sweaty workout.
Source link