Smartphone sales declined in Q2, Canalys reported. Global shipments fell to 287 million units. Samsung remained in the lead, while Apple got retook the second place from Xiaomi as Chinese companies struggled to respond to dwindling demand.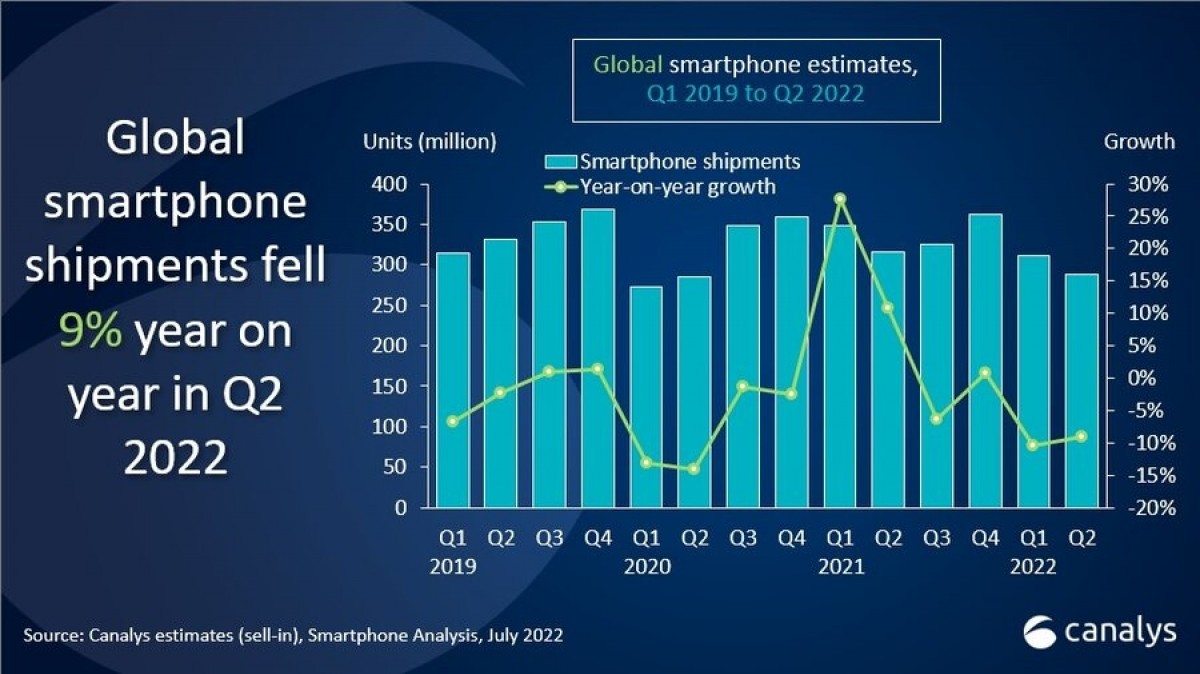 Samsung and Apple might have recorded slight improvements on a yearly basis but it is the Chinese companies that drag the whole market in the red. China had a number of lockdowns during the quarter, which disrupted its smartphone market and hurt the local brands, which have a strong presence there.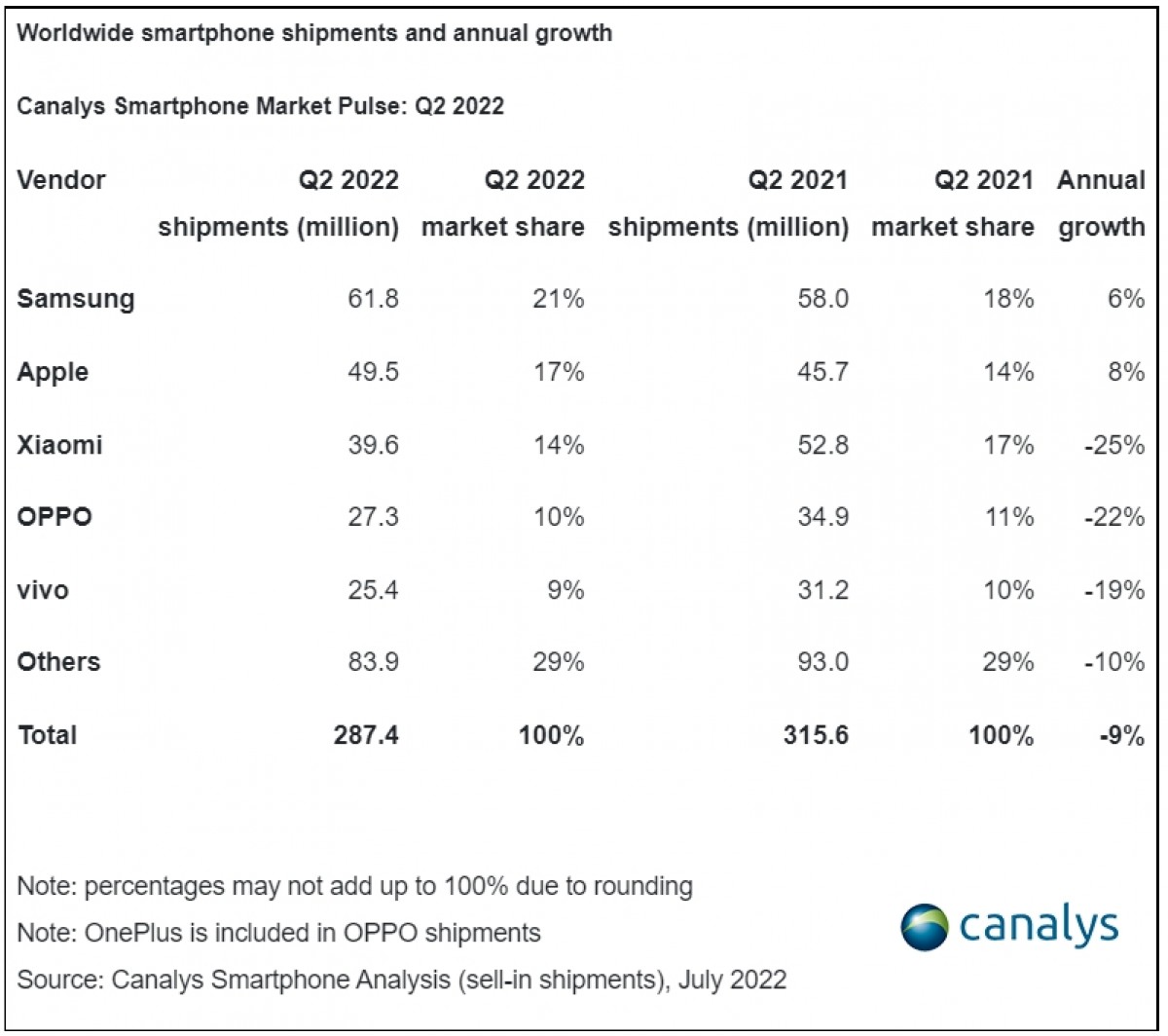 Analysts predict that supply chain shortage will no longer be the pressing issue for the industry as component orders decline and suppliers are concerned about oversupply. The situation is demanding more from companies in order to adapt and plan accordingly, including measures like extra savings, and competitive products launched in the second half.
Predictions for H2 2022 are demand to remain weak despite upcoming launches and festival sales. Several key reasons are the challenging business conditions of a strong US dollar, geopolitical issues, the Chinese companies having troubles in a major market such as India, and the high inflation around the world.
Source
Source link