These days people in a lot of places need a health certificate to enter establishments such as restaurants, gyms and congress centers, and for that we need to have the QR code, proving its authenticity on our mobile phones. But having it displayed on the display is too pedestrian – how about having it engraved on the phone's back instead?
Caviar, the luxury gadgets brand, is now offering a Digital Signature collection of products, which can put a QR code made out of pure 18K gold on the back of an iPhone 13 Pro. The code can lead to business cards, websites, social media handles or anything you can think of, really.
The Digital Signature series has three tiers of luxury. The cheapest is an Apple iPhone 13 Pro/Pro Max Black Card with satin PVD titanium where only the QR code is in gold. The second tier is QR Matrix, which has some golden motives, inspired by the movie The Matrix that was relaunched last month.
The most expensive option is the Golden Card – it has the same overall design as the Black Card, but is almost entirely made of gold.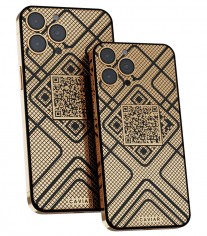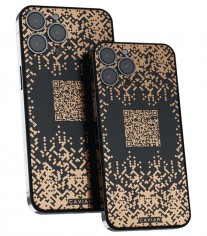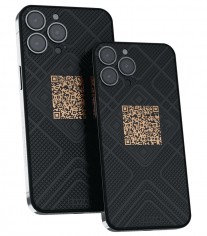 Apple iPhone 13 Pro/Max Digital Signature collection
Prices start from $6,220 for the Black Card, while the full gold iPhone is over $35,000, and these are for the 128GB versions. They get $1,000 more expensive if you decide to go for the 1 TB memory option.
Source
Source link