DxOMark published its review of the OnePlus 10 Pro's camera and it appears to be in line with most of the reviews out there. The conclusion is that the handset has some considerable issues that keep it from matching its rivala. As a result, the handset takes 27th place in DxOMark's global ranking, right behind the likes of Xiaomi Mi 10 Pro, Mi 11 Pro, vivo X60 Pro+ and Apple iPhone 12 Pro. All are more than year-old flagships.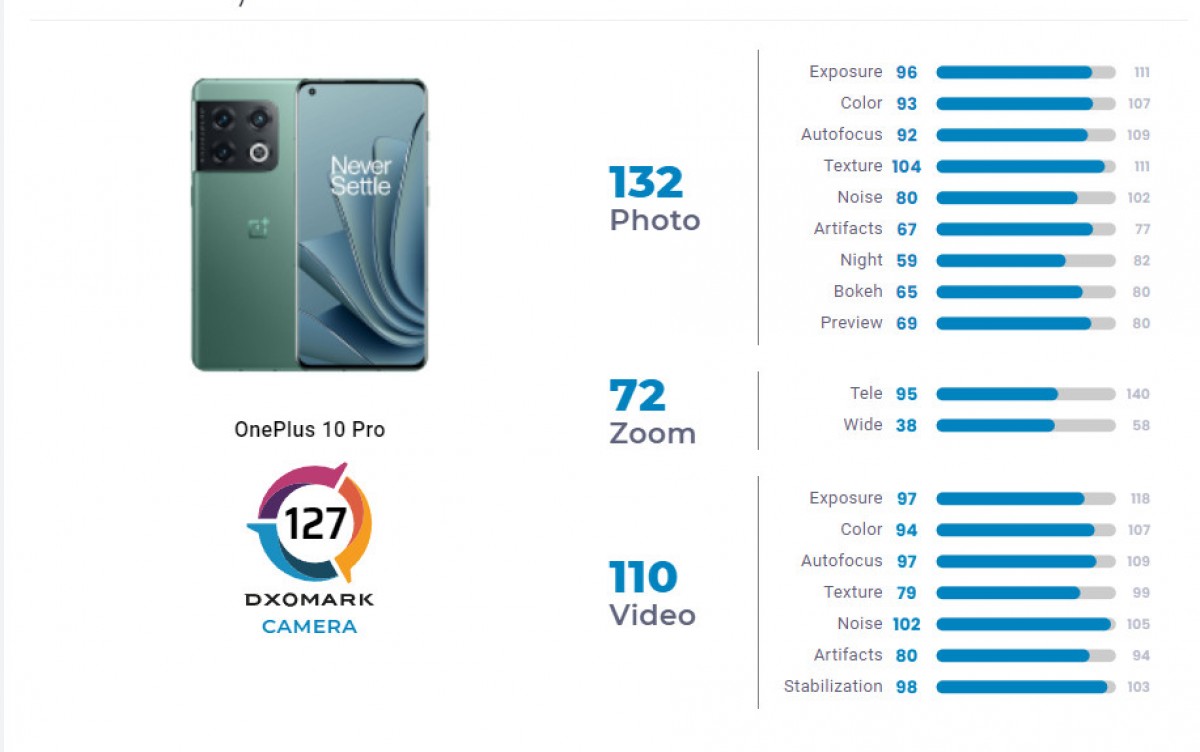 The most notable cons DxOMark pointed out are color artifacts with a pink-ish cast, especially in low-light conditions, ghosting and fusion artifacts. Subpar ultrawide camera performance, white balance issues in low-light and lack of detail in videos with good lighting conditions were also mentioned.
However, that doesn't mean the OnePlus 10 Pro doesn't have its advantages. For example, the reviewers found that the dynamic range during the day and indoors is excellent and so is the detail. Noise is rarely an issue and the telephoto camera is doing a good job. Additionally, the low-light videos show a fair amount of fine detail.
For a more in-depth analysis of the handset's camera performance, we suggest checking out the full review at the source link below.
Source
Source link