The Infinix Note 12 VIP is the latest arrival here at the office and it's one of the best-equipped. We're not talking about specs, although they're nothing to sneeze at either – no, we're talking about the retail experience.
The Infinix Note 12 VIP comes jam-packed with accessories. You get a gift card to Infinix's store, a bunch of stickers, a SIM tool, a complimentary case, a screen protector (as well as one pre-applied on the phone), earbuds, a USB cable, and a 120W charger.
The charger itself is the smallest 120W brick we've seen. It's rated for 5.0V at 3.0A or 4.0-20V at 6.0A. Just 10 minutes on this charger can replenish enough juice for 6 hours of gaming or 5 hours of YouTube streaming, the company claims. And the Note 12 VIP needs only 17 minutes to reach a full charge.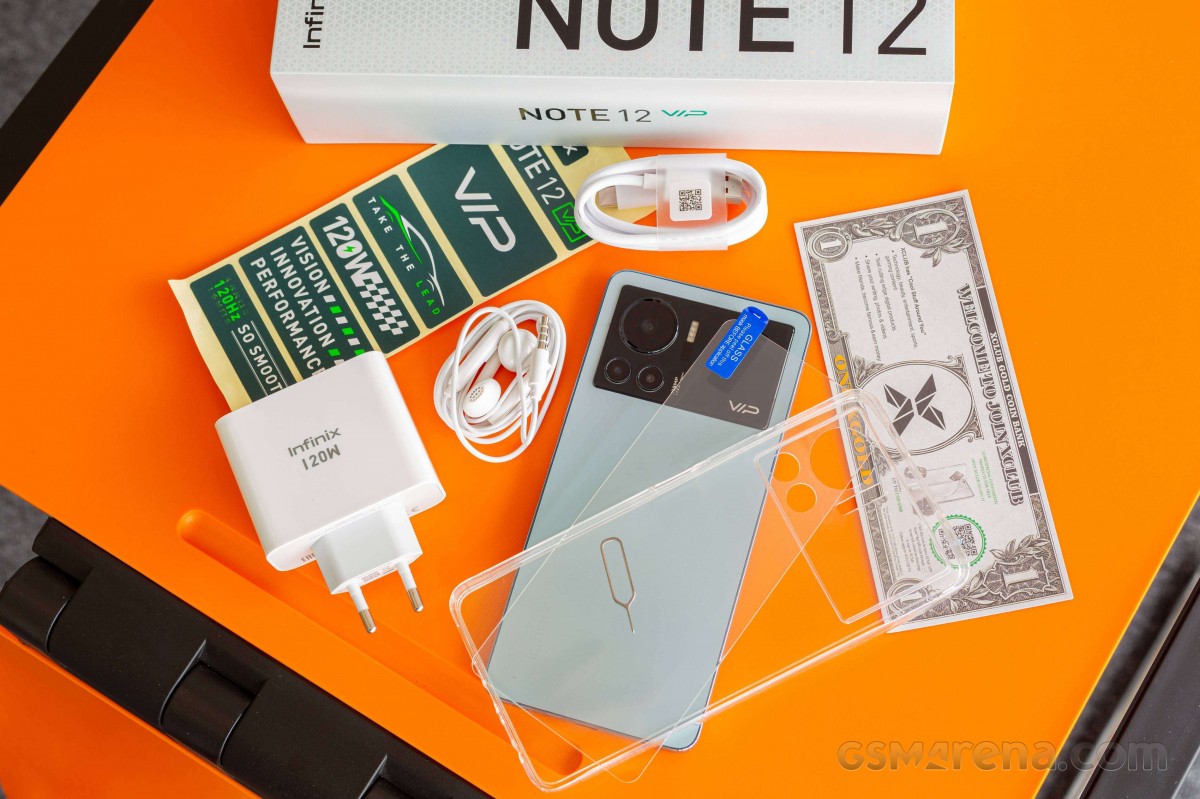 Infinix assures us there are 103 protection features to prevent quick battery degradation of the 4,500mAh battery. There are also 18 temperature sensors inside the phone. The maker claims the battery would retain 85% of its capacity after 800 charge cycles.
As for the phone itself, we have the Cayenne grey model. It's a mix between slate grey and sky blue and is one we haven't really seen on any phone so far.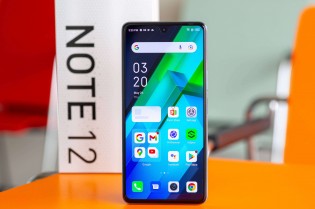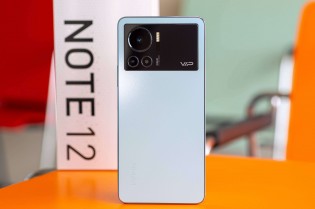 Infinix Note 12 VIP
The Infinix Note 12 VIP has a clean design and a minimal feel in the hand. The screen edges have a slight, 2.5D curve to them, but other than that, the Inifinix Note 12 VIP is flat throughout. Flat sides, a flat rear panel and a square camera island.
That camera island packs three cameras in total, and two of note – the main shooter has a 108MP 1/1.67″ sensor and an f/1.8 lens. It delivers 12MP shots after 9-to-1 pixel binning. The other noteworthy camera is the 13MP f/2.2 ultrawide. The third one is merely a 2MP depth-sensing unit.
On the opposite side is a 16MP selfie camera.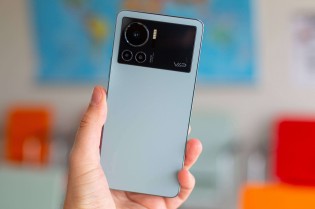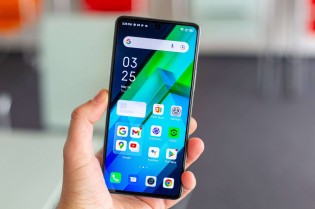 Infinix Note 12 VIP
We'll close with a word on the display. It's lovely and it's by far the best we've seen on an Infinix phone. Specs-wise, it's a 6.7-inch 1080x2400px 10-bit panel with a 120Hz refresh rate and a 360Hz maximum touch sampling rate. The screen is very punchy and contrasty and gets nicely bright. It's a lovely thing to look at, and the preloaded wallpapers from Infinix do it justice.
Stay tuned for a more in-depth look at the Infinix Note 12 VIP coming later on.
Source link