AppleInsider is supported by its audience and may earn commission as an Amazon Associate and affiliate partner on qualifying purchases. These affiliate partnerships do not influence our editorial content.

Stage Manager and virtual memory enable a lot of new capabilities for M1-equipped iPads running iPadOS 16, but there are still plenty of limitations Apple needs to address in future updates.
The evolution of iPad and its operating system has been slow moving. Everything from having multiple apps on the same screen to a manageable file system had to be added over the past seven years.
Apple has recently positioned the iPad as a computer replacement, even posing the question "what's a computer?" Fans and professionals alike have embraced this vision of a modular device that becomes a tablet, laptop, or desktop on command, but with some sacrifices.
With the 2022 WWDC keynote behind us, iPad fans have to evaluate yet again how things have changed. Below, we examine what we had with iPadOS 15, what's new with iPadOS 16, and what still needs to be done.
A brief overview of iPad's evolution
The iPad started as a consumption device in 2010 meant for watching videos and reading media. It wasn't until 2015 that Apple acknowledged that users might want to use the iPad for productivity, but the updates came slowly.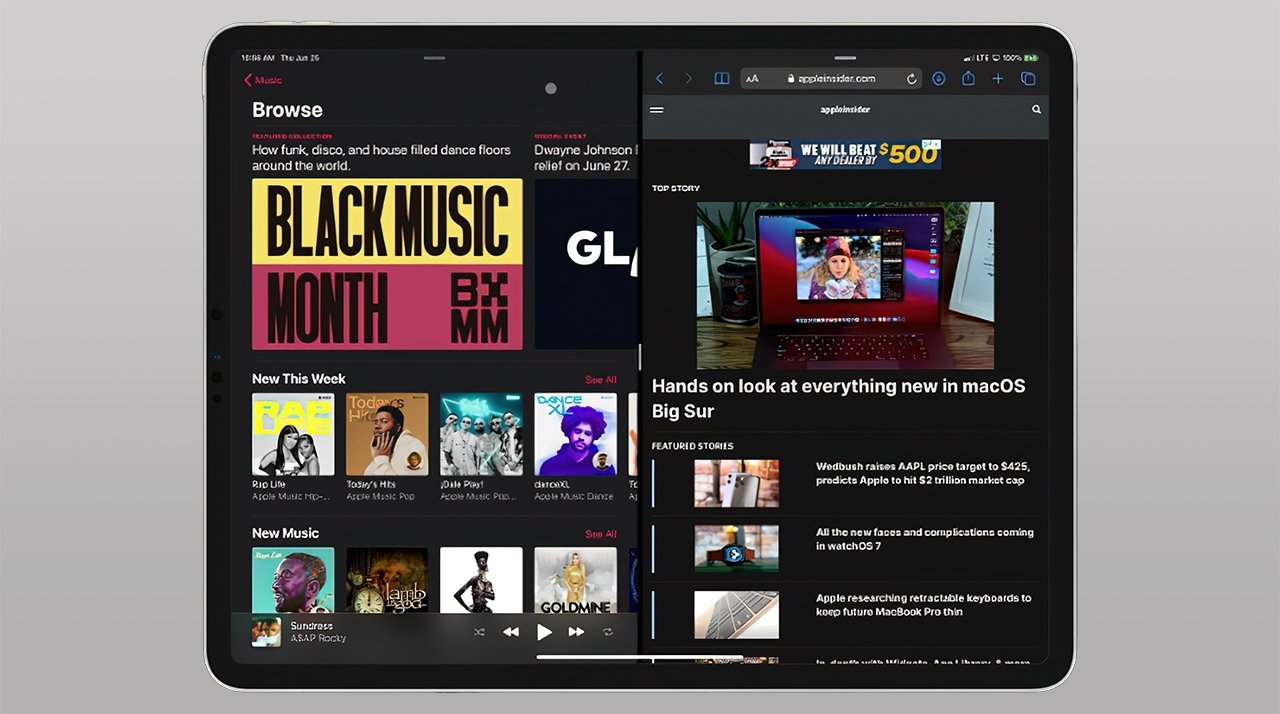 Split View let users place two apps side by side
Split View, Slide Over, and Picture-in-picture arrived in 2015 alongside an iPad Pro, Smart Keyboard Folio, and Apple Pencil. This interaction paradigm didn't change much over the years, even when iOS and iPadOS split in 2019.
With iPadOS 13, Apple added the Files app and support for attaching external storage. Later, in iPadOS 13.4, proper cursor support was added and the Magic Keyboard for iPad was introduced.
Jump ahead to 2022 and customers can purchase a 12.9-inch iPad Pro with 1TB of storage running an M1 processor. Yet, despite costing over $2,000 with the Magic Keyboard and Apple Pencil, there were tasks just out of reach that even the entry MacBook Air could handle.
iPadOS 15 and user requested features
Apple's announced updates for iPadOS 16 are still months away from reaching a majority of users, so iPadOS 15 is still the iPad's reality. Updates made throughout 2021 and early 2022 didn't do much to change how the iPad worked or what could be accomplished.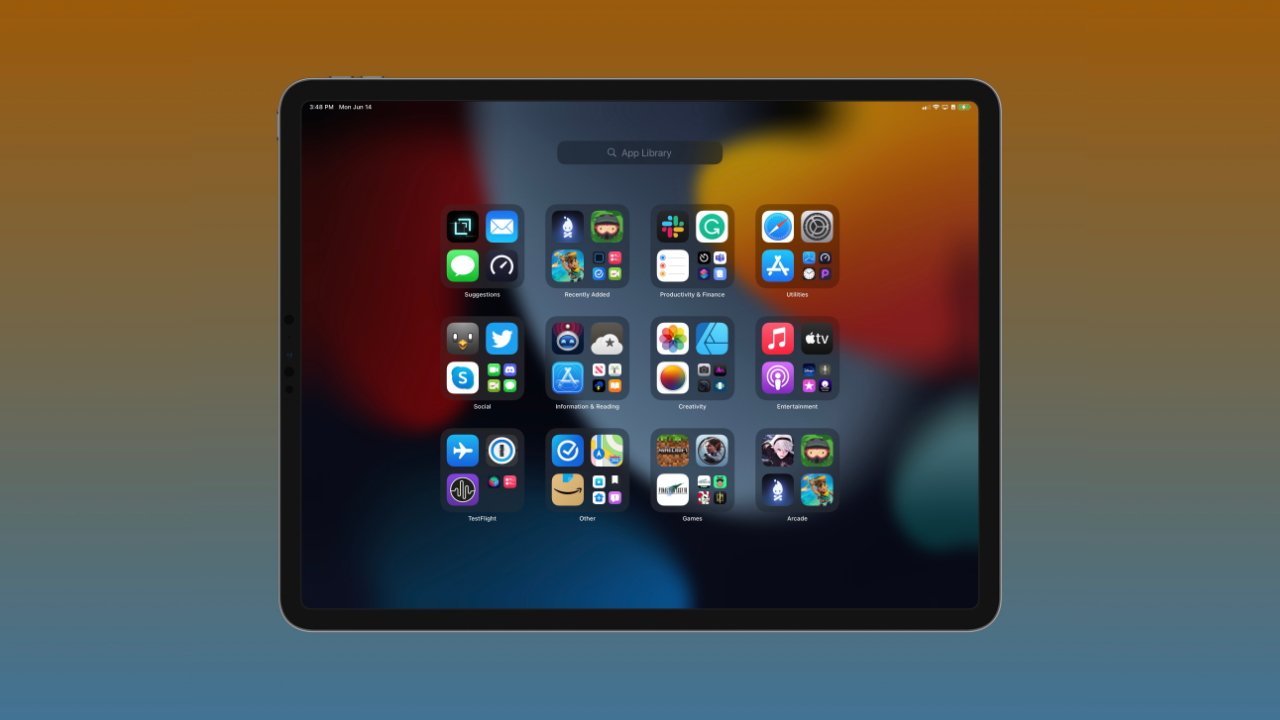 App Library, Home Screen widgets, and multitasking buttons didn't make iPadOS much more productive
Apple improved multitasking by making it more discoverable, but little else was addressed. With iPadOS 15, users could tap an ellipsis at the top of the screen to select various Split View configurations.
So, with seven years of iPad Pro and three of iPadOS, users have seen a slow trickle of improvements. However, there's still plenty that fans want Apple to address.
AppleInsider asked various iPad users what they wanted from a future update before WWDC, and this is what we found:
Window-style multitasking with multiple apps on screen
External monitor support with extended 16:9 interface
Improved background task abilities
Audio intent control for selecting input and output
Clipboard history and management tools
App side loading with Gatekeeper similar to macOS
System-level tools from developers like Bartender or CleanShot X
Pro apps from Apple like Final Cut
What's new with iPadOS 16
Apple managed to give us three of the requested features with iPadOS 16 — windowed multitasking, external monitor support, and better background tasks.
Proper external monitor support is a direct result of Stage Manager and also requires an iPad with an M1 processor. Older iPads running iPadOS 16 can connect to an external monitor but will only get the previous mirrored 4:3 experience.
As for better background tasks, Apple addressed this in two ways, though more details will be needed to understand the implications fully. First, M1 iPads can now access virtual memory, and second, some processes can be run from the Lock Screen.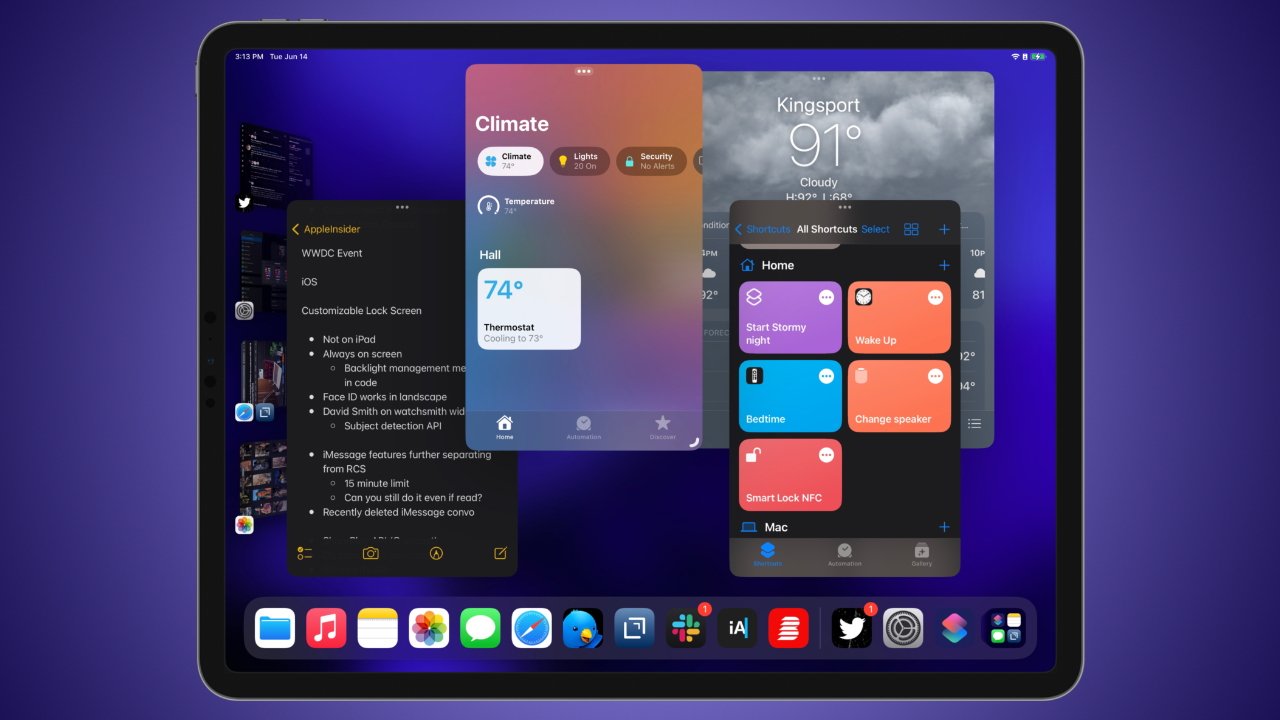 Stage Manager allows up to four apps to be on the iPad screen at once
Previously, if all the available RAM of an iPad was used up, an app or process would get kicked off and restarted. Now, apps can switch to virtual memory, utilizing a portion of the device storage as temporary RAM.
Apple announced a new Lock Screen for iOS 16 that isn't coming to iPadOS 16, but the new Live Activities notification widget is. Developers can build Live Activities notifications for their apps so some piece of information appears on the Lock Screen.
We have learned that a small amount of the app's code is running in the background for Live Activities to work. That means some processes will be able to continue with the device locked as long as the app supports the new feature.
Everything Apple still needs to address
We'll need to finish the beta cycle and see what developers release in the fall to understand the impact of iPadOS 16 fully. However, several things still need to change with future updates.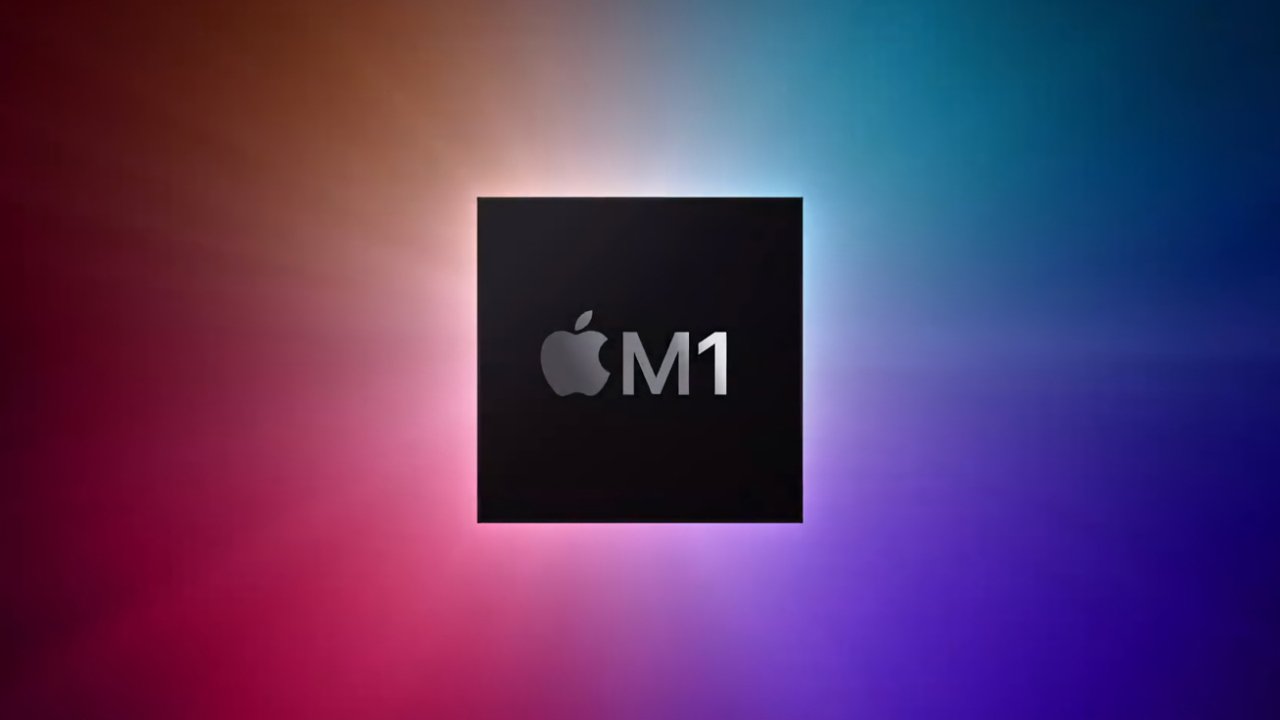 Some iPadOS 16 features are exclusive to models running an M1 processor
Now that WWDC is over, the most obvious issue people have taken with iPadOS 16 is nearly every new feature relies upon the M1. There's little chance this limitation is going to change, instead, Apple will just introduce M1 to more iPads in the future.
So, customers who use older devices, even the recent 2020 iPad Pro, won't have Stage Manager or virtual memory and likely never will. This is a direct result of the technology involved and how apps for iPadOS are written.
AppleInsider has a podcast, and we'd love to record the podcast entirely using an iPad. However, there is no system for choosing audio inputs and outputs. That means we can't make a Skype call and record microphone audio at the same time, it is one or the other.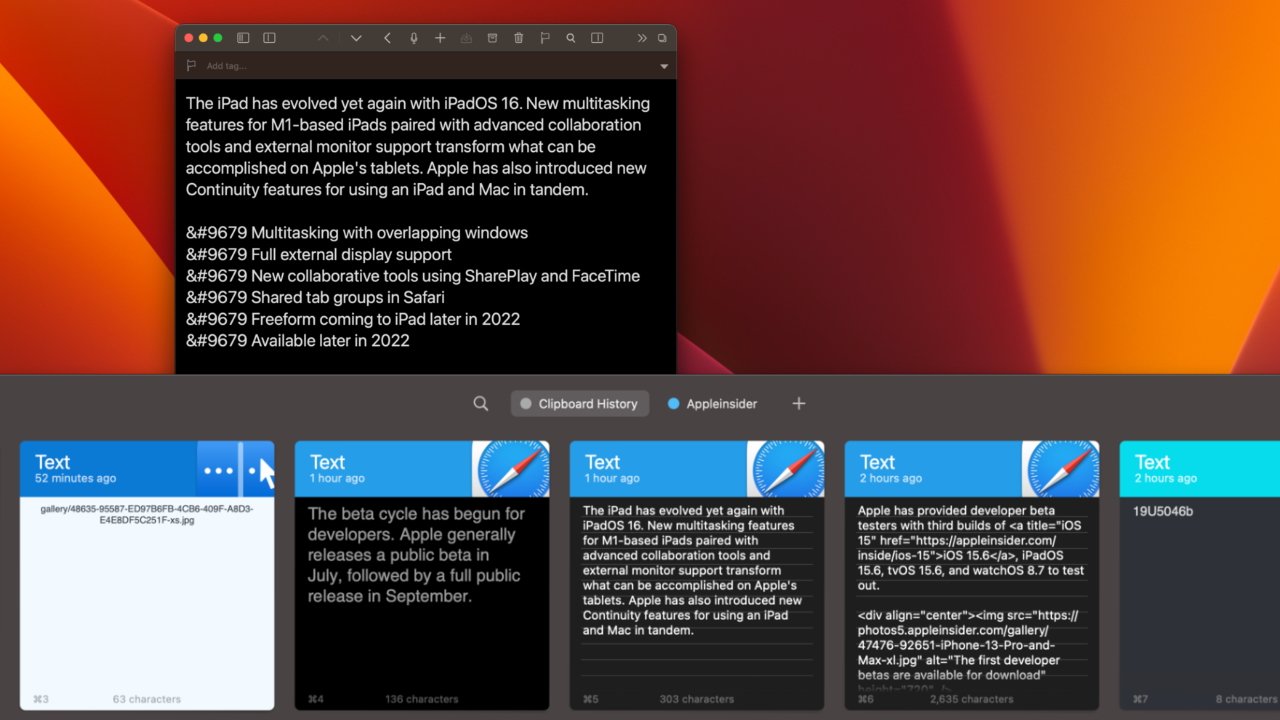 Keep track of things you copy with tools like Paste for the Mac
One tool that makes a significant difference in writing workflows is clipboard history and management. Even with iPadOS 16, you get one item in your clipboard at a time. Copy something else, and the previous clipboard item is lost forever.
That brings us to system-level apps from third-party developers. We love to utilize tools like Clean Shot X to make amazing screenshots on macOS or Bartender to control what we see in our Menu Bar, but those can't exist on iPad.
On Mac, if an app doesn't exist in the App Store, users have the option of going to Safari and downloading an app directly from the web. This option doesn't exist on iPad, and Apple claims it is for security reasons. However, on Mac, security is maintained by using a tool called Gatekeeper, and users have requested such a system come to iPadOS.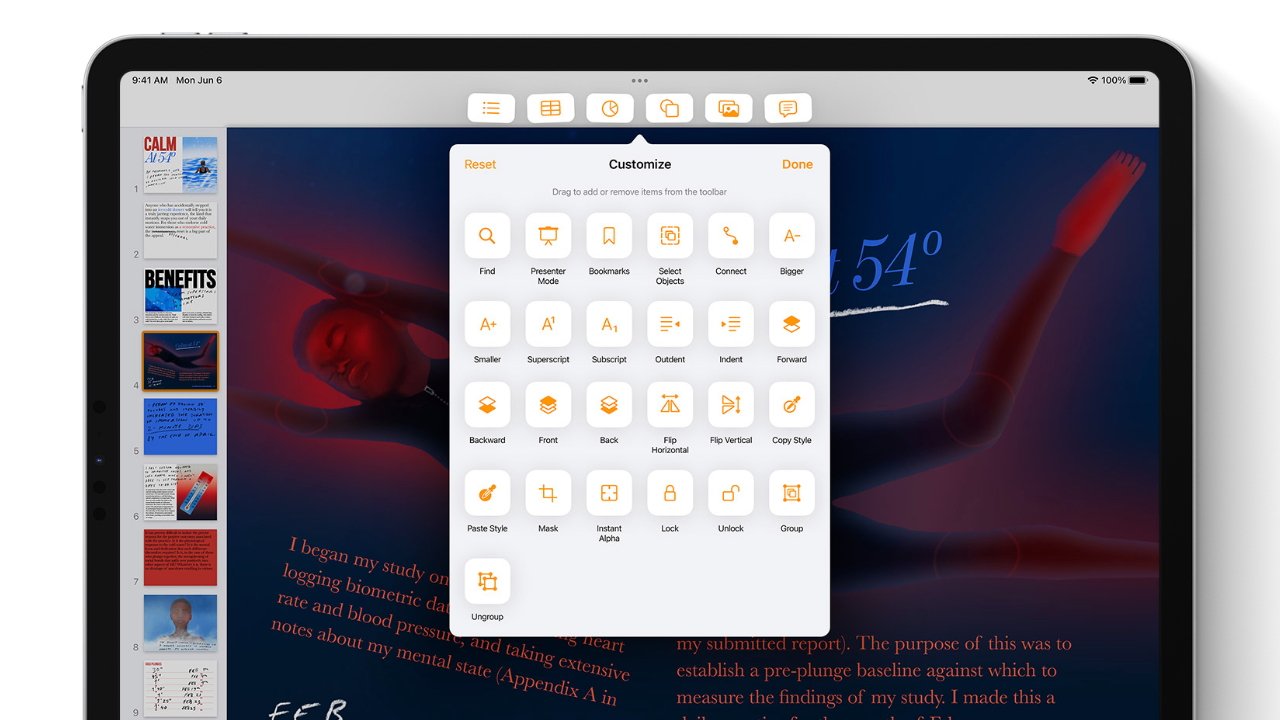 Toolbar customization isn't exactly what we hoped for when Apple discussed 'desktop apps'
Finally, users want pro apps on iPadOS. Some powerful apps like LumaFusion and Affinity Photo exist on iPad, but users have been clamoring for Logic and Final Cut to make their way to the platform.
Apple did say something about "desktop-class apps" during the WWDC keynote, but it was referring to customizable toolbars and new app updates. Sure, we can finally edit Contacts Groups on iPadOS over a decade later, but we still can't run pro Apple apps that work fine on the M1 MacBook Air.
Things can change rapidly during Apple's summer beta testing, so some of these complaints may be addressed by the fall. For example, there's a small chance that DriverKit for iPadOS might make controlling audio intents possible from a third-party app.
The line between iPad and Mac
After Apple positioned the iPad as a "pro" device, gave it its own operating system, and advertised it as a Mac alternative, users can't help but expect more. So far, however, changes seem to come in two-year intervals, and even then, those changes only address a small portion of user requests.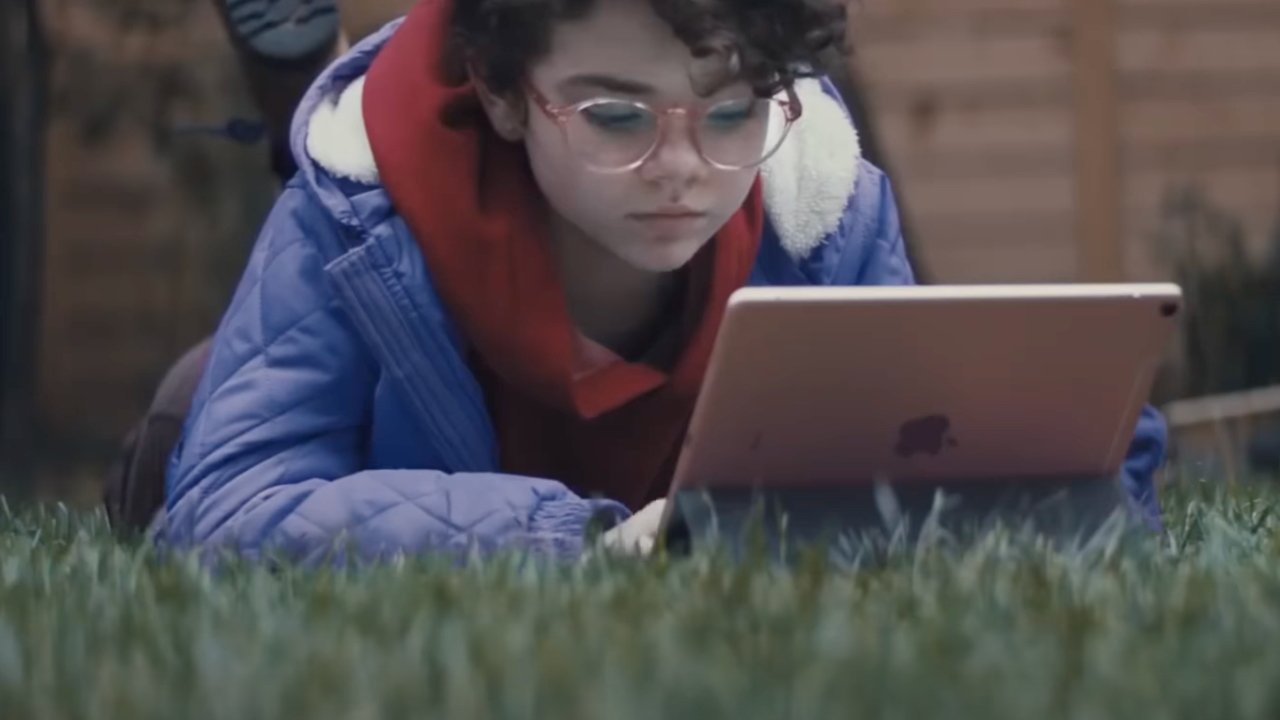 Apple wants iPadOS to redefine what a computer is capable of, yet it seems to borrow more from macOS each year
Top-level Apple executives continue to insist that the company has no intention of merging macOS and iPadOS. It isn't clear what that means exactly since it seems both are on a trajectory to intersect the other.
Some have asked for macOS to run on iPad Pro in a "docked desktop mode," but most of the AppleInsider staff and readers we've spoken to believe this isn't the right path. The iPad is an entirely different interaction paradigm from the Mac, and it should stay that way.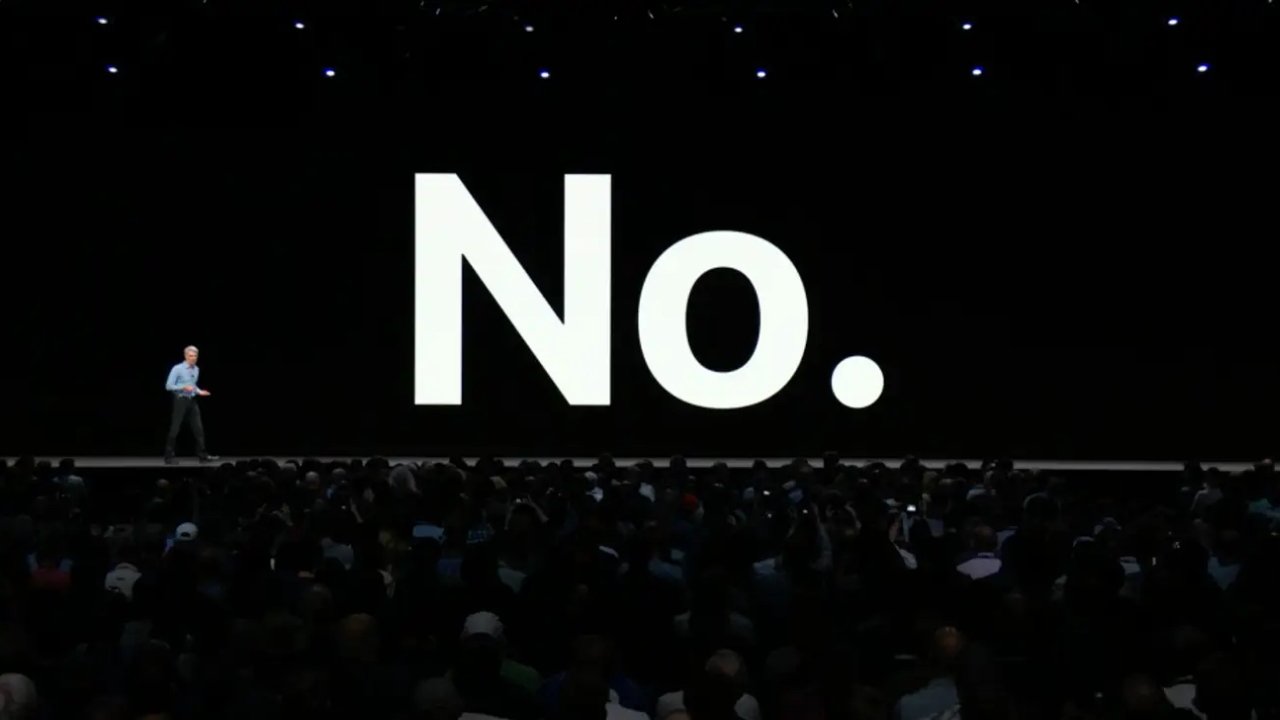 Apple continues to say that iPadOS and macOS will not merge
Apple intends the Mac to continue to exist as a high-end workhorse for development work and incredible tasks requiring loads of RAM. Macs are desktop-class machines that can have fans and live on a desk, and that's the paradigm they exist within.
However, Apple's vision — and advertising — for the iPad is much more complex. The iPad can be a tablet, a laptop, an artist's workstation, a desktop, or a handheld notebook, depending on the context and accessories in use.
Apple has referred to the iPad as the future of computing. We expect more updates, over time, to achieve that vision.
For now, use the computer that best suits your needs, and don't buy an iPad hoping for some future update to make it suitable for your workflow.
Source link