Yesterday vivo sub-brand iQOO announced that it will fully unveil the Neo6 SE smartphone on May 6, while also teasing some of its specs. Before that, we'd already seen some of its specs leak, but so far what was missing was a clue as to the design of the device. Well, the wait is over, as a bunch of Chinese retailers already have listings of the iQOO Neo6 SE up, and these all reveal the image you can see below.
The Neo6 SE is thus very reminiscent of the Neo6 in terms of design, which is no surprise given the seemingly identical display specs and size of the two handsets.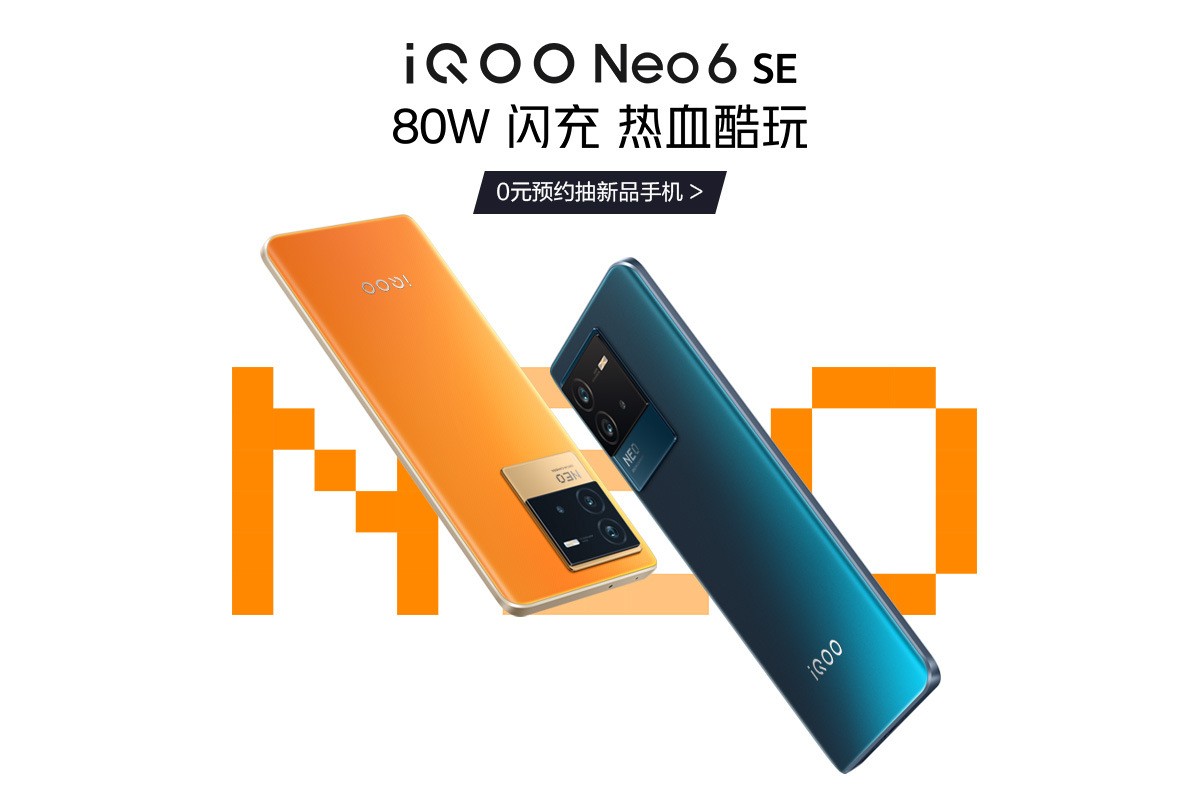 The iQOO Neo6 SE is going to be powered by the Snapdragon 870 chipset, and comes with 256GB of storage and 80W fast charging support for its 4,700 mAh battery. Time from 1% to 100% is going to be exactly 30 minutes, and all of these details come straight from iQOO's teasers released so far.
According to previous rumors, the phone will sport a 6.62-inch FHD+ 120 Hz OLED screen, but the camera details are still conspicuously mysterious, which leads us to expect some downgrades in that department too compared to the Neo6. Then again, the Neo6 SE should also be cheaper, so there's that.
Source 1 (in Chinese) • Source 2 (in Chinese) | Via
Source link