Apple may have had one of the first modern smartphones with a telephoto lens, but it will be one of the last to adopt a periscope style cam. Analyst Ming-Chi Kuo has refined some of the claims about Apple's first periscope – it is coming next year, but only to the iPhone 15 Pro Max (in other words, the smaller iPhone 15 Pro will stick to a classic tele lens).
Kuo says that the periscope will have 6x magnification and a 12MP 1/3" sensor with sensor shift stabilization. Previous rumors claimed 5x magnification, but it is possible that the final number has not been nailed down (the iPhone 15 series is over a year away). 6x is double the magnification of the iPhone 13 Pro duo, which has 3x lenses.
There is precedent for the biggest iPhone getting the best camera hardware, the latest being the iPhone 12 Pro Max, which was the only one with a 2.5x magnification lens and the only one with a larger sensor in the main cam.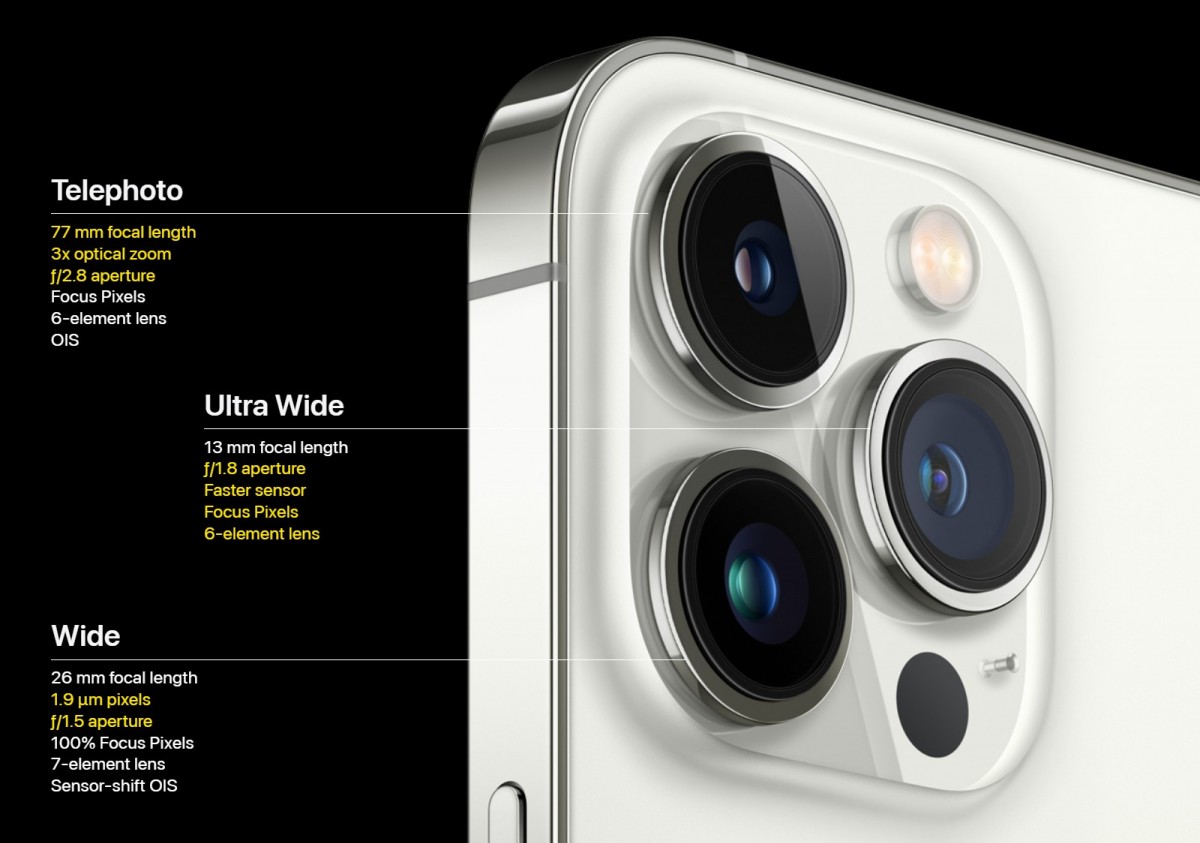 The iPhone 13 Pro and 13 Pro max use a 77mm telephoto lens (3x magnification over the 26mm main lens)
Periscope modules by their nature take up more room than a regular tele lens and the small iPhone Pro isn't all that big – current expectations are that it will stick with a 6.1" display. No Android phone in this size class (not that there are many) has a periscope, makers tend to reserve those for their best and biggest phones.
Still, Kuo predicts that Apple will make it work and that both iPhone 16 Pro models in 2024 will have a periscope. The company has been working on an unusual design with two prisms as seen in patent filings.
Coming later this year is the iPhone 14 series. The Pro models – and only the Pros – are expected to be upgraded to a 48MP main camera, while the vanilla models stick to 12MP. The front facing camera is due for an upgrade too (autofocus).
Source
Source link