While most of the attention in the mobile world generally goes towards the flagship devices innovating this and that left and right, most of the sales actually come from the entry-level and mid-range devices that don't often get talked about. They may be ignored in the media or even in casual conversations between friends, but they're the real workhorses of the industry – the phones most people actually get to experience, not just aspire to.
One such device is definitely the Poco C31, launched in September and released in October of last year with an entry-level MediaTek Helio G35 chipset. When you think of Poco this is definitely not the first handset that comes to mind – it's probably not even on the list. And yet, it's managed to sell more than a million units so far in India, according to Himanshu Tandon, Poco India's boss.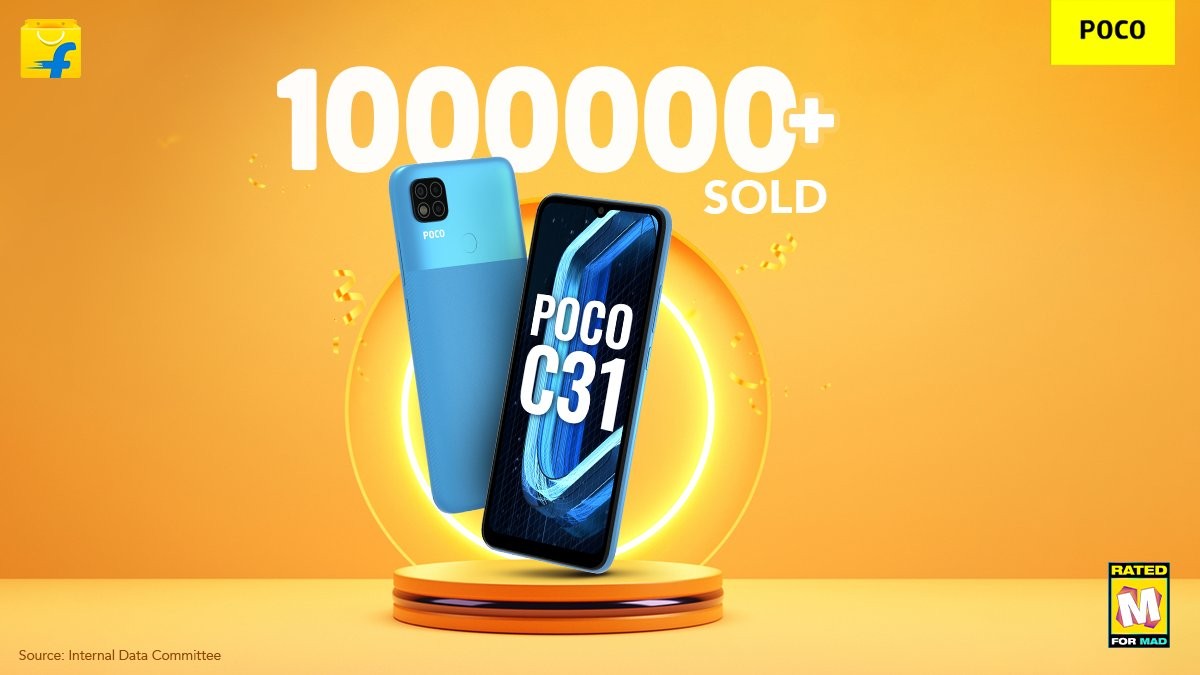 He issued the following statement celebrating the phone's achievement:
POCO C31 was fundamentally born out of the need of our consumers for a POCO experience smartphone at an even more competitive price. Hence, we focused on redefining the smartphone experience by offering a smooth performing device. Reigning in the under 10K price segment, POCO C31 has been a resounding success for us. With a powerful processor, a triple camera setup complemented with a massive battery, POCO C31 provides a rarely seen value-for-money offering in its category. The smartphone receiving a phenomenal response even after 9 months post its launch, for the second consecutive time in the C-series, is a testimony of consumers' love and trust towards the brand, and a big boost for us to do better, every time.
The Poco C31 starts at INR 8,190 and has a 6.53-inch 60 Hz IPS LCD touchscreen, a triple rear camera system (with a 13 MP main, a 2 MP macro, and a 2 MP depth sensor), a 5 MP selfie snapper, and a 5,000 mAh battery. It definitely doesn't have the most exciting spec sheet, but it can now boast an exciting accomplishment – it's joined the millionaires club.
Source
Source link