5G became a battleground not just for smartphone makers, but for governments as well. But now that the tech is established, focus is shifting on what comes next – 6G. What is 6G?
Some performance requirements include a peak data rate of 1 Tbps (i.e. 1,000 times the bandwidth of a typical Ethernet port) and latency of under 100 µs (one 10,000th of a second). Compared to 5G, 6G aims to deliver 50 times higher peak data rates and to reduce latency 10 times.
Below is a chart from Samsung that compares 5G (light blue) and the targets for 6G (blue):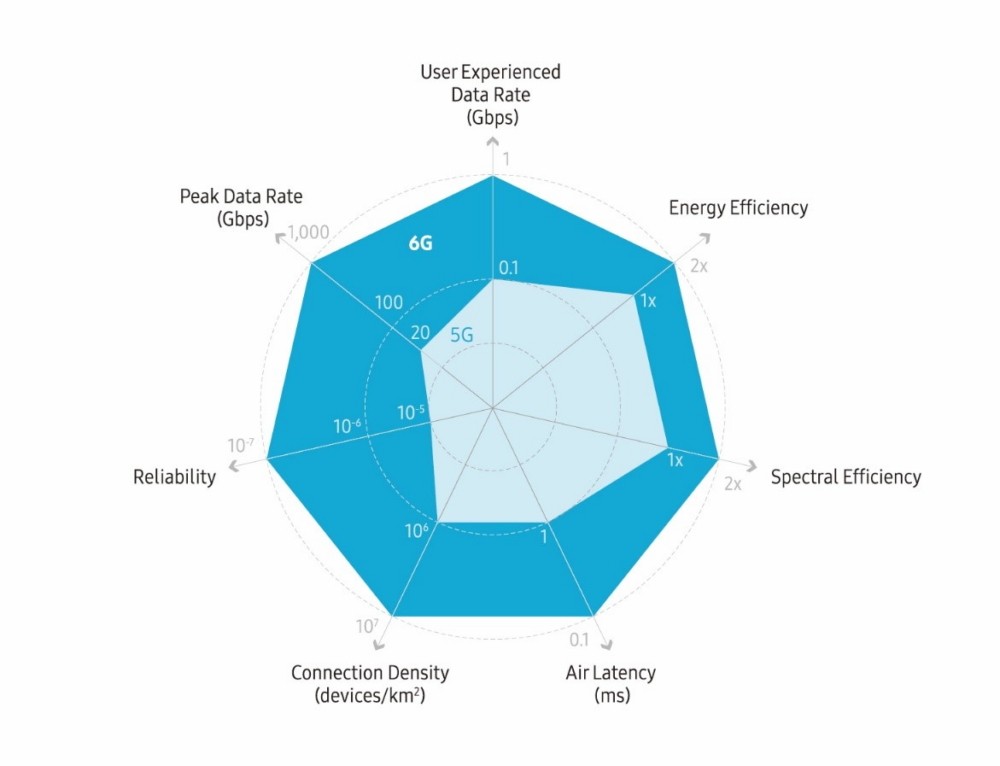 As we mentioned, it's not just the company, the South Korean government has a key interest in being a major player in the next era of mobile networks. The Presidential Transition Committee said:
"When it comes to future economic growth drivers, the current government is focusing on non-memory chip, future car and biotech and healthcare. The new government is planning to add 6G communications, secondary battery, display, defense and aerospace, advanced nuclear power plant and digital content."
The goal is to have 6G prototypes ready in 2026, so that the technology can be ready for commercialization in the late 2020s or early 2030s. The government wants it done as soon as possible.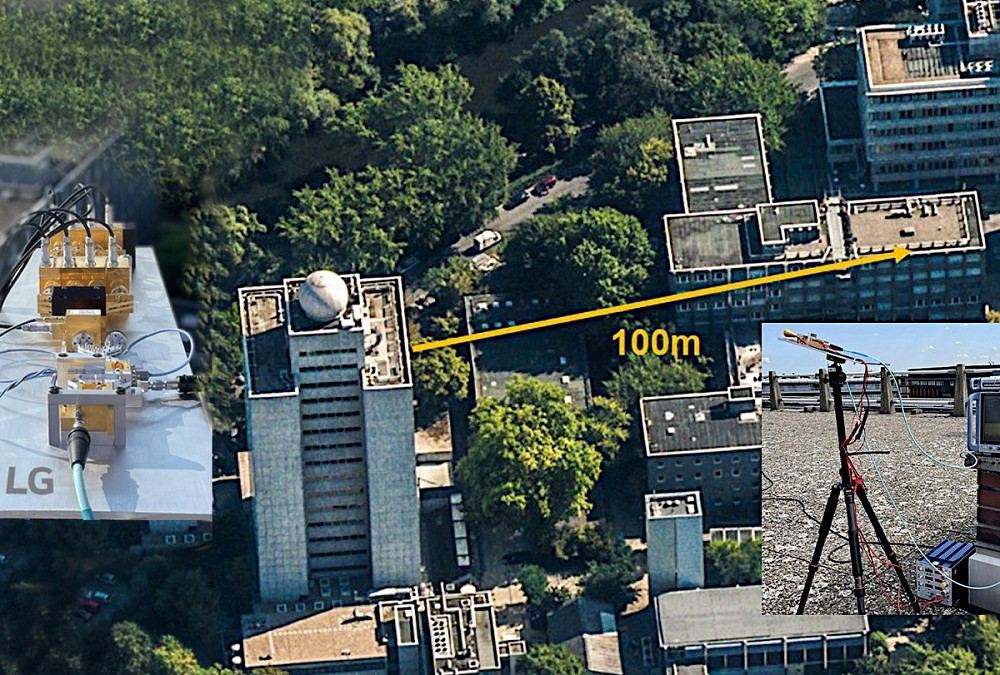 There's a lot of work left to do, however, things seem to be progressing fast. Last year Samsung demonstrated a transmission at 15m. LG improved that and managed to beam a signal 100m between buildings. Both were using signals above 100 GHz, significantly higher than the current mmWave implementations.
Source | Via
Source link