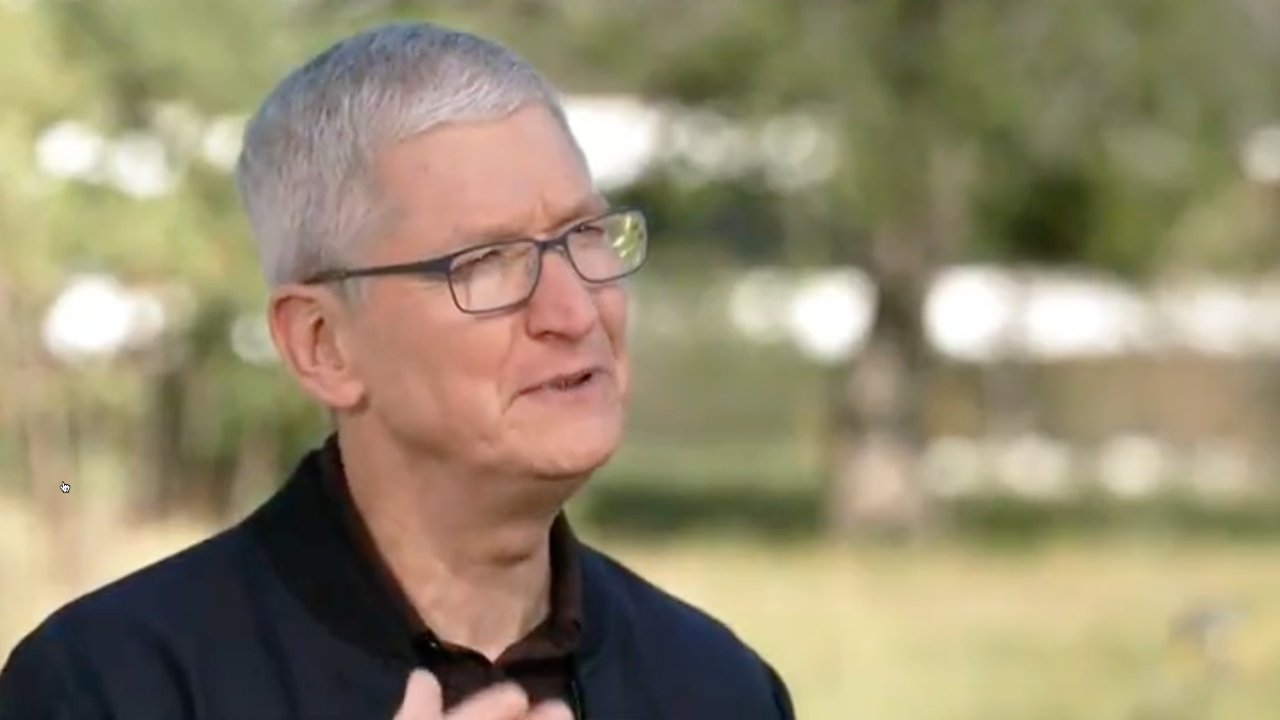 AppleInsider may earn an affiliate commission on purchases made through links on our site.

Apple CEO Tim Cook says as a hiker, he appreciates the company's new Emergency SOS, and that investing in new features like this is how to get through tough economic times.
CBS Mornings has released an expanded version of its Tim Cook interview, in which he answers wide-ranging questions about about Emergency SOS, hiring freezes, Twitter, and the economy.
EXCLUSIVE: Apple is launching a new feature today in the U.S. and Canada that allows iPhone 14 users to send emergency texts when there is no cell service or wifi using a satellite.

"We keep asking ourselves, how can we help?" @Tim_Cook tells @nateburleson. pic.twitter.com/dAYZ0a561E

— CBS Mornings (@CBSMornings) November 15, 2022
"We're a company that wants to enrich people's lives with out products," says Cook. "When we shipped the watch, initially, we did so thinking about it from a wellness point of view."
"I started getting notes about people that found out that they had heart issues that they didn't know about," he continues. "[The] next thing we did was put an ECG in it. And so we just have kept pulling the string and we keep asking ourselves, 'how can we help?'"
That string has most recently led to the new Emergency SOS via satellite service for iPhone 14 users. With it, users can use their iPhones to call for help, even when they are places with no cellular reception.
"I'm a hiker," says Cook, "And so I'm frequently out in places where there is no service. You don't want there to be poles out there either because you kind of are getting away from it all, frankly."
"But now to have the ability to contact in the event of emergency is huge," he continued. "If you go to national parks [for instance, they] are largely not covered by cellular service. And so this happens to people all the time."
"And it feels so great to be able to talk to a satellite hundreds of miles away, travelling at 15,000 miles an hour," Cook says.
Privacy is the "issue of the century"
CBS Morning's Nathaniel E Burleson pressed Cook on how Apple squares its repeated stance on privacy with how it improves its services.
"Things even like crash detection," answered Cook, "all of that information is held on your device. Because we see it as your information."
"We're not sucking that information up into the cloud to make decisions off of it," he continued. "And so we believe in getting the very bare minimum level of information that we need to provide somebody a service and we see privacy as this issue that is the issue of the century."
Twitter and the future
Cook repeated what he has said before about Apple's reported hiring freeze, stressing that the company is continuing to hire people, but more deliberately.
"What we're doing as a consequence of being in this period is we're being very deliberate on our hiring," he said. "That means we're continuing to hire, but not everywhere in the company."
"We believe strongly in investing for the long term," he said. "And we don't believe you can save your way to prosperity. We think you can invest your way to it."
Cook was also asked about what it would take for Twitter to be removed from the App Store, and he said that he doesn't expect that to happen.
"[Twitter says] that they're going to continue to moderate and so I think that you know, I, I count on them to do that," continued Cook. "Because I don't think anybody really wants hate speech on their platform. So I'm counting on them to continue to do that."
As for reports that Cook is considering his retirement, the CEO says "it's a privilege of a lifetime" to be at Apple.
"I get to work with people I really love to work with and spend time with them," he continued. "And so there's a lot of joy in my life because of Apple and it's really hard to envision life without Apple."