It has been over a week since the announcement and we finally have a price for the Samsung Galaxy M53 – €520 normal price, but there will be a special €50 discount until May 2. The phone will be available on Samsung.com, Amazon Spain and PC Componentes on Monday.
Europe isn't getting the Galaxy A73, which is the closest to the M53 in the A-series. The Galaxy A53 is smaller (6.5" vs. 6.7") and lacks the 108MP main camera of the other two. However, it does have some advantages over the M-phone and is cheaper at €450 (in Spain). For reference, the Galaxy A52s was €340 on Samsung.com (now out of stock), but can still be found for a bit less on other stores. There's also the M52 at €320 and the M33 at €360.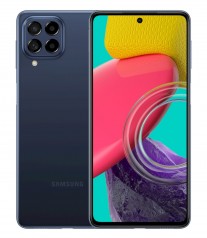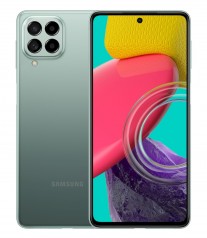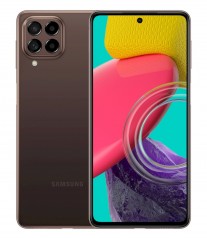 Samsung Galaxy M53 5G in Blue, Green and Brown
In last week's poll many showed some interest in the Galaxy M53, contingent on a competitive price. Do you think €470 is competitive? What about €520?
Quite a few people believe that the Galaxy A73 and A53 are better than the M53 and we suspect that the price will push fence-sitters towards an A-series model. Why prefer those over an M-series phone?
Well, the A-series get better software support – 4 OS updates and 5 years of security patches, while the M-series are only getting 3 OS updates and 4 years of patches. That's still better than most Android phones out there, but even so it means that a year old Galaxy A phone is on par with a current M-series phone.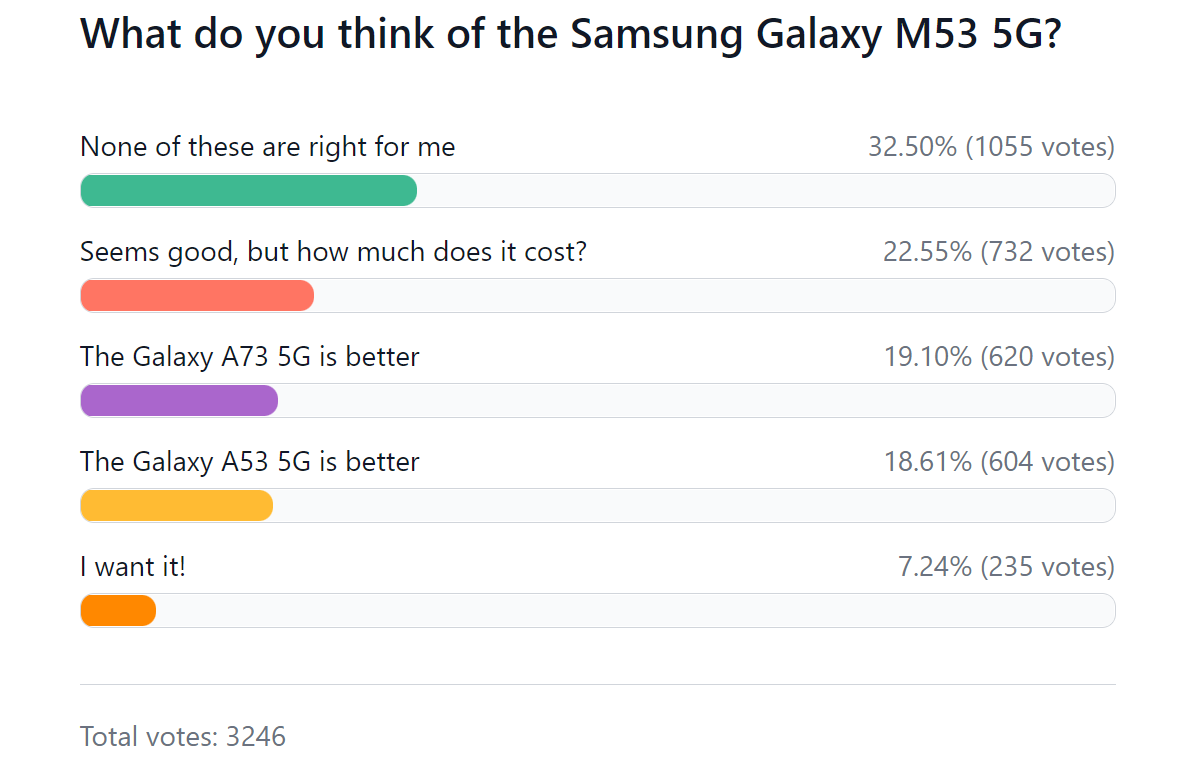 Other complaints that we saw in the comments is that Samsung removed the OIS from the 108MP camera, even though the A73 had it. The A-series models are also rated for IP67 dust and water resistance, the M53 has no official resistance rating. The Galaxy M51 stood out with a massive 7,000 mAh battery, but the M52 and M53 went down to 5,000 mAh – that massive battery was a real plus for some.
Maybe Samsung will bring the Galaxy A73 over to Europe later on. Maybe the Galaxy M53 will be cheaper in other regions. Those are just maybes, though.
Have you changed your mind about the Samsung Galaxy M53?
Source link