Money, money, money – it always comes down to the price of a phone these days. The OnePlus Ace, which launched as the OnePlus 10R in India a few days ago, has potential, but the company has to hit the right price point.
Many in the comments were wishing that this will be a sub-€400 phone in Europe, however, while we don't know the exact price yet, the €450 price tag of the Realme GT Neo2 makes it unlikely. We do know the price for India: ₹39,000 for the base model (80W charging, 5,000 mAh battery) and ₹44,000 for the Endurance Edition (150W charging, 4,500 mAh battery).
We mentioned the GT Neo2 because the Ace (the 10R especially) is basically a rebranded Realme GT Neo3. Speaking of the Neo3, that one went global on Friday, starting with a launch in India with a promotional price tag ₹30,000 (regular price is ₹36,000 for the 80W variant and ₹43,000 for the 150W variant).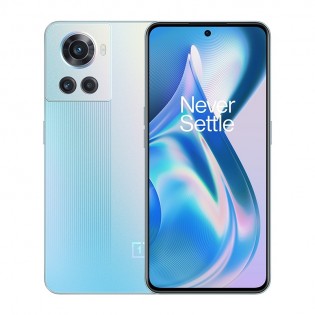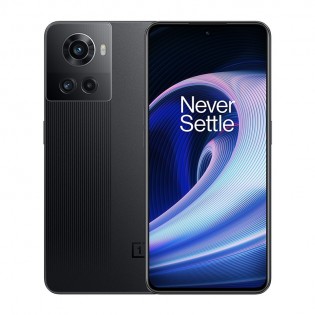 OnePlus 10R aka OnePlus Ace
Anyway, back to the OnePlus Ace/10R. It's not the most popular phone in the world, but about 1 in 3 voters are just waiting for local stores to stock up and are prepared to hit the 'buy' button.
A smaller fraction prefers the Realme model. While the hardware is all but identical, several commenters wrote that they prefer the styling of the GT Neo3. That's not great news, since the 10R model looks the same. There is no Sandstone option, no Alert slider either, come to think of it (those two have been long-time fan favorites).
Speaking of hardware, people wish there was a smaller option than the 6.7" display. The Nord 2 is smaller, but is also a mid-ranger that misses out on things like the 10-bit 120 Hz display.
Going back to the OnePlus vs. Realme debate, while Realme UI has come a long way, the company still doesn't offer the long term software support that OnePlus fans are used to, which is a good way to maintain brand loyalty for OnePlus. The 10R runs OxygenOS 12.1 out of the box (based on Android 12), OnePlus has committed to 3 major OS updates and 4 years of security updates.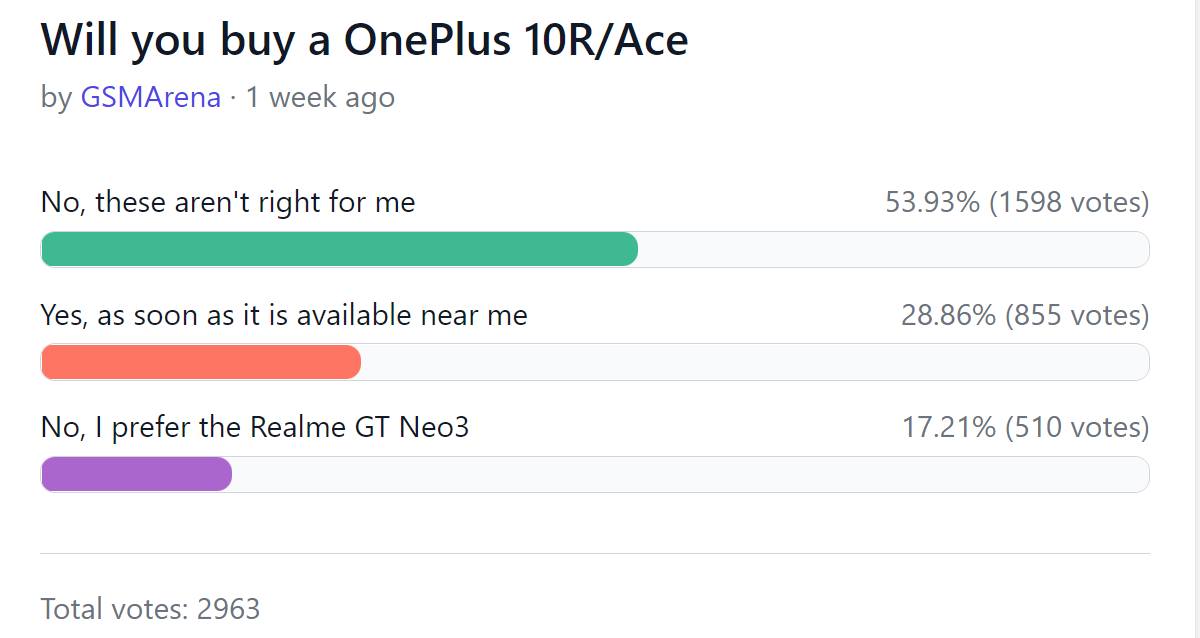 Source link