The Motorola Moto Tab G70 LTE goes up against the Realme Pad in the sub-Rs. 25,000 segment. Which one of these is better?
The Motorola Moto Tab G70 LTE is currently getting a lot attention in the affordable tablet segment. Unlike rivals Samsung and Realme, Motorola goes all aggressive with the specifications and price. We reviewed the Moto Tab G70 and were left impressed for what it offers, despite its several drawbacks. On the whole, at Rs. 22,000, it is one of the best, if not the best, tablets you can buy today.
But what about the Realme Pad? The most hyped tablet from last year in this segment continues to sell and had recently gone into some controversy (no Android OS update). That said, it is still great value for the price it sells and those seeking just a simple tablet for binge watching or taking online classes can consider it. And, even for its high-end variant, it's price of ₹17,999 is much cheaper than the Motorola Tab.
Hence, if you have almost ₹20,000 to spend on an Android tablet, what do you do. Do you save money with the Realme Pad or spend extra on the Moto Tab G70 LTE?
Why to buy the Motorola Tab G70 LTE
-The easiest one is for its performance. The MediaTek Helio G90T on the Moto Tab G70 LTE is much faster than the Helio G80 on the Realme Pad. The speed gains are visible when it comes to daily usage and while using app. You can even play games decently on the Motorola Tab G70; something where the Realme Pad struggles.
-Another reason is for software support. Motorola promises an upgrade to Android 12 while Realme has denied updating the Realme Pad at all.
-The 7700mAh battery on the Motorola lasts slightly longer than the smaller 7100mAh battery on the Realme Pad.
-Motorola offers a stock-like Android 11 experience and even gives features such as Google Entertainment Space and Kids Space. The Realme Pad does not get any of these features. The sad part is that it won't even get updates that could add these features.
-While the displays on both tablets are sub-par, the Moto Tab G70 LTE offers a larger 11-inch display as opposed to the 10.4-inch display of the Realme Pad.
-The Motorola Tab also gets POGO pin connectors for keyboard accessories, which the Realme Pad lacks. That said, you have to buy 3rd party accessories as Motorola does not sell any of its accessories.
Why to buy the Realme Pad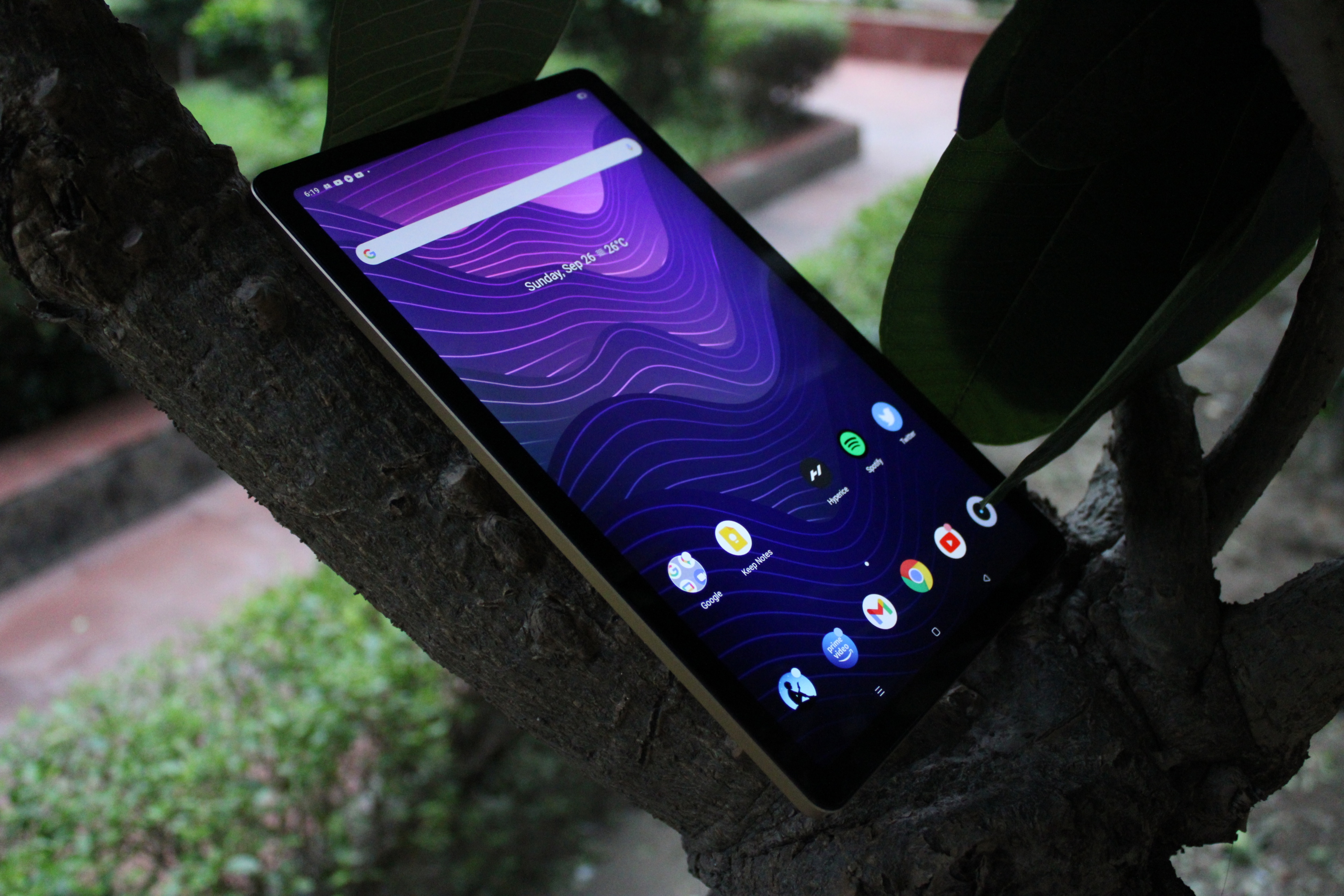 -It's cheaper. The Realme Pad even at Rs. 17,999 is at least Rs. 4,000 cheaper than the Motorola Tab G70 LTE. That is a substantial saving for someone seeking to achieve the most value.
-You can still make calls on the Realme Pad like you do on the Motorola Tab. This one also gets quad speakers.