Today, Samsung confirmed that it will announce its Galaxy S22 series in February, but you can reserve a pre-order spot for a Galaxy S22 series phone or a Galaxy Tab S8 now.
You need to follow this link and give your details to reserve a spot in the pre-ordering queue for one of Samsung's upcoming devices. Samsung is giving those who reserve a unit $50 store credit towards a purchase of other Galaxy products during the pre-order period and you could get your Galaxy S22 or Tab S8 device delivered earlier than other people.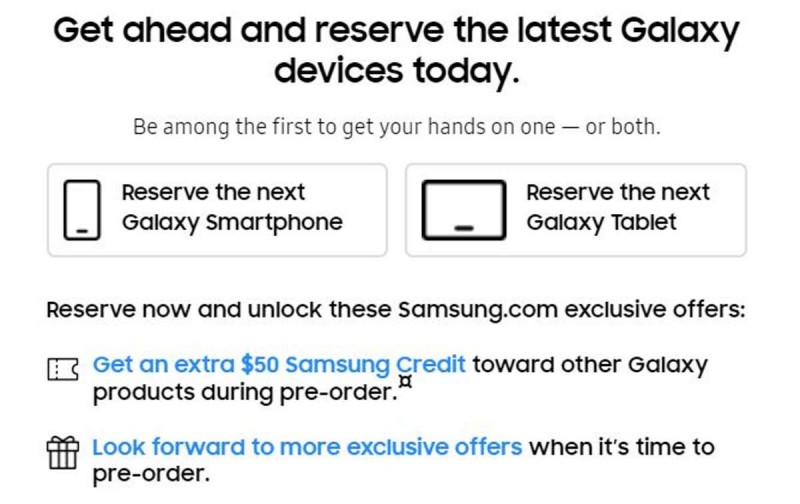 Samsung is also promising other exclusive offers once the Galaxy S22 and Tab S8 devices begin their pre-order phase.
Samsung will unveil three phones – the Galaxy S22, Galaxy S22+, and the Galaxy S22 Ultra, as well as the Galaxy Tab S8 series.
The Galaxy S22 Ultra, in particular, will be an interesting device – it will blend the Galaxy S Ultra series' camera and large battery with the Galaxy Note series' built-in S Pen and body aesthetic.
You can reserve a Galaxy S22 or Galaxy Tab S8 right here.
Source link